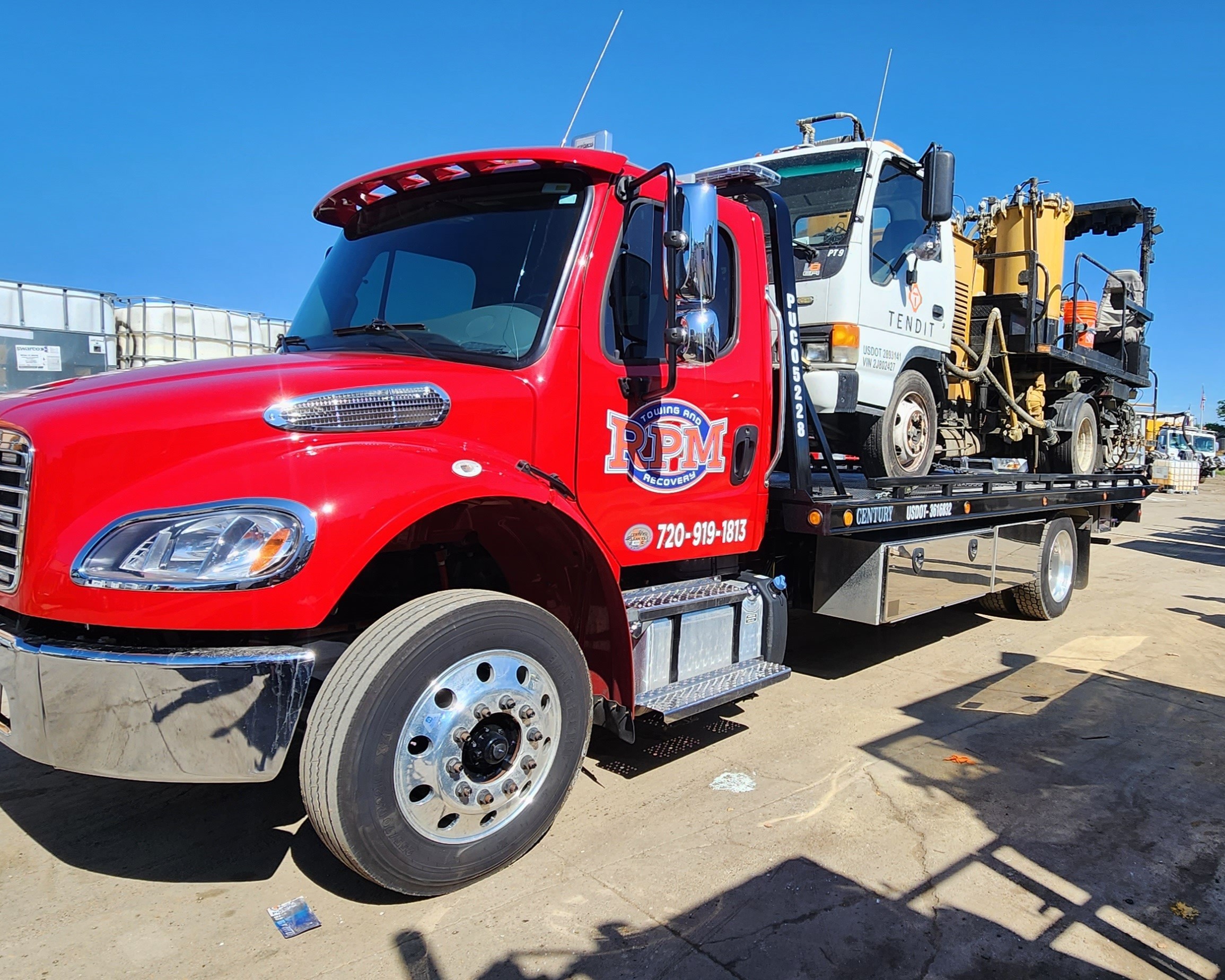 Prompt and Dependable Assistance
We offer quick and reliable towing and recovery services, ensuring you receive help when you need it most, whether it's a roadside breakdown or an emergency situation.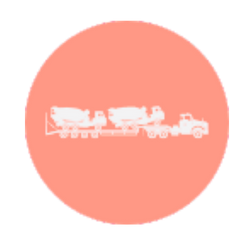 Versatile Solutions
With a range of towing options, including heavy-duty towing, motorcycle towing, and more, we are equipped to handle various vehicle types and sizes, providing comprehensive solutions for diverse needs.
Skilled Team and Modern Equipment
Our experienced team of professionals, paired with state-of-the-art equipment, guarantees your vehicle is handled with care and efficiency, giving you peace of mind during challenging situations.
Your pursuit of a trustworthy and high-caliber truck towing solution in the Parker area culminates with RPM Parker Towing & Recovery. Our cadre of certified operators is accessible round-the-clock, equipped with the proficiency and know-how to manage an array of truck sizes and categories, encompassing semis, dump trucks, and pickups. Leveraging our profound involvement in the commercial vehicle transport sector, we stand resolutely committed to dispensing extraordinary service.
We get the vexation and strain that can accompany truck breakdowns on bustling thoroughfares, thus magnifying our prioritization of swift and dependable aid. Our principal aim orbits around promptly reinstating your truck's operational state, curtailing any interruptions to your timetable. Whether you necessitate assistance with an empty fuel tank, a malfunctioning battery, or an inert engine, our adept drivers remain steadfastly prepared to extend their support.
At RPM Parker Towing & Recovery, client contentment reigns as our paramount objective. We are fully devoted to delivering steadfast and budget-friendly service ceaselessly. Place your trust in us to fulfill all your truck towing requisites, ensuring matchless convenience and exceptional assistance at an unrivaled cost.
Heavy-Duty Towing in Parker
When it comes to dependable and safe towing provisions, your search reaches its conclusion with RPM Parker Towing & Recovery. We stand out in catering to an assortment of vehicle dimensions and loads, ensuring their secure maneuvering throughout the conveyance process. Our contingent of immensely adept professionals utilizes specialized machinery that underscores safety.
The realm of heavy-duty towing encompasses vehicles surpassing 8.5 tons or weighing beyond 17,000 pounds. Instances of vehicles necessitating heavy-duty towing encompass:
Semi-trucks

Trailers

Motorhomes

Dump trucks and trash trucks

Buses

Machinery
RPM Parker Towing & Recovery manages them with the expertise that defines our proficiency.
Equipped with adept technicians and cutting-edge machinery, we are completely poised to manage vehicles spanning every dimension, inclusive of comprehensive towing services tailored to the grandest rigs. Employing the latest in technological advancements, we convey your vehicle to its designated endpoint with paramount levels of safety and efficiency, affording you tranquility. Our steadfast dedication to furnishing superlative industrial transportation solutions within the vicinity assures that we consistently fulfill your requirements while surpassing your anticipations.
Douglas County Integrated Towing
At RPM Parker Towing & Recovery, we comprehend the importance of tailoring our customer service to align with your distinct prerequisites. Whether the need entails towing, fuel replenishment, or a jumpstart, our squad stands poised to furnish unfailing aid, ensuring an uninterrupted continuation of your expedition. We take immense satisfaction in furnishing exceptional roadside support and persistently channel our unwavering commitment toward your contentment with our provisions.
Our modus operandi rests upon integrity and customer contentment as the bedrock. We dedicate ourselves to extending credible truck hauling services across the expanse of Douglas County. Our ultimate aspiration orbits around surpassing the anticipations of each patron, coupled with the unwavering delivery of reliable service. Confronted with challenging scenarios on the thoroughfare, simply summon us, and we'll promptly materialize to extricate you from any predicament.
Dial (720) 821-5627.
Satisfaction Guaranteed!
RPM Parker Towing & Recovery stands as a reliable and responsive partner in times of vehicular distress. Our dedicated team, equipped with state-of-the-art equipment, ensures a swift and professional response to any roadside situation, providing not only towing but also recovery and assistance. Committed to customer satisfaction and safety, RPM Parker Towing & Recovery is a trusted name that ensures your journey continues smoothly, no matter the circumstances.
I was in a tough spot when my car broke down on the highway, but RPM Parker Towing & Recovery came to the rescue. Their quick response and professional service were a lifesaver. The driver was friendly and handled my car with care. I'll definitely call them again if I ever need assistance.
RPM Parker Towing & Recovery provided excellent service when my truck got stuck in a ditch. The team arrived promptly and used their equipment skillfully to get my truck back on the road. Their efficiency and professionalism impressed me, and I highly recommend their towing services.
I had a great experience with RPM Parker Towing & Recovery. My car's battery died unexpectedly, and they arrived within the estimated time, jump-started my car, and got me back on track. The technician was also courteous and knowledgeable. Highly recommended!