Southglenn Towing & Recovery
Prompt and Dependable Assistance
We offer quick and reliable towing and recovery services, ensuring you receive help when you need it most, whether it's a roadside breakdown or an emergency situation.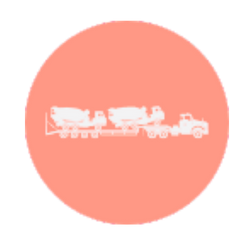 Versatile Solutions
With a range of towing options, including heavy-duty towing, motorcycle towing, and more, we are equipped to handle various vehicle types and sizes, providing comprehensive solutions for diverse needs.
Skilled Team and Modern Equipment
Our experienced team of professionals, paired with state-of-the-art equipment, guarantees your vehicle is handled with care and efficiency, giving you peace of mind during challenging situations.
A tiny jewel amidst the picturesque landscapes of Colorado, Southglenn emerges as a town of undeniable charm and character. Boasting a rich history and a close-knit community, this idyllic haven offers its residents and visitors a taste of suburban tranquility coupled with modern conveniences. The town's unique blend of scenic beauty, friendly neighborhoods, and cultural attractions makes it a place where both locals and newcomers can find solace.
In the heart of this enchanting town of Southglenn lies a name synonymous with reliability and trust: RPM Parker Towing & Recovery. As the premier towing and recovery service provider in Southglenn, we take pride in serving the community with utmost dedication and professionalism. Our commitment to excellence and affordable solutions has earned us the title of Southglenn's go-to towing partner.
When it comes to towing services in Southglenn, residents know they can rely on RPM Parker Towing & Recovery for a seamless experience. We understand that vehicle emergencies can be both stressful and unpredictable, and that's why we're available around the clock to lend a helping hand. Our fleet of state-of-the-art tow trucks is equipped to handle a wide range of situations, from roadside assistance to long-distance towing. Whether you find yourself stranded with a flat tire on Main Street or need your vehicle transported safely across state lines, we've got you covered.
One of the key aspects that sets us apart is our unwavering commitment to providing top-notch service without breaking the bank. We believe that quality towing shouldn't come at the cost of your hard-earned money. At RPM Parker Towing & Recovery, we've fine-tuned our pricing to ensure affordability without compromising on the quality of service. When you choose us, you can rest assured that you're getting value for your money and that your towing experience will be as smooth as the mountain breeze.
Our team of highly skilled and experienced professionals understands the importance of treating every vehicle with the utmost care. Whether you drive a sleek sedan, a rugged SUV, a heavy vehicle, an EV, or a classic car, we handle each vehicle as if it were our own. Our commitment to safety and precision ensures that your prized possession will reach its destination unscathed.
Beyond towing, RPM Parker Towing & Recovery offers a range of supplementary services to cater to your needs. From jump-starts to lockout assistance, we're equipped to handle various roadside emergencies. Our goal is to provide comprehensive solutions that alleviate the stress of unexpected breakdowns or accidents.
As we continue to serve the wonderful community of Southglenn, we remain deeply grateful for the trust and support that our clients have bestowed upon us. It's this very trust that motivates us to constantly improve our services and deliver unparalleled assistance when you need it most.
Southglenn, Colorado is a town that captures the essence of suburban bliss, and RPM Parker Towing & Recovery is proud to be an integral part of this community. With a dedication to exceptional service and affordability, we stand ready to assist Southglenn residents in their times of need. From minor roadside mishaps to complex towing scenarios, our team is here to ensure that you experience a stress-free and seamless solution. Choose RPM Parker Towing & Recovery, and let us be your trusted partner on the road.
Call (720) 821-5627.
Satisfaction Guaranteed!
RPM Parker Towing & Recovery stands as a reliable and responsive partner in times of vehicular distress. Our dedicated team, equipped with state-of-the-art equipment, ensures a swift and professional response to any roadside situation, providing not only towing but also recovery and assistance. Committed to customer satisfaction and safety, RPM Parker Towing & Recovery is a trusted name that ensures your journey continues smoothly, no matter the circumstances.
I was in a tough spot when my car broke down on the highway, but RPM Parker Towing & Recovery came to the rescue. Their quick response and professional service were a lifesaver. The driver was friendly and handled my car with care. I'll definitely call them again if I ever need assistance.
RPM Parker Towing & Recovery provided excellent service when my truck got stuck in a ditch. The team arrived promptly and used their equipment skillfully to get my truck back on the road. Their efficiency and professionalism impressed me, and I highly recommend their towing services.
I had a great experience with RPM Parker Towing & Recovery. My car's battery died unexpectedly, and they arrived within the estimated time, jump-started my car, and got me back on track. The technician was also courteous and knowledgeable. Highly recommended!