What We Offer
RPM Parker Towing & Recovery offers a comprehensive range of towing and recovery services to cater to various vehicle needs. With our experienced team and well-maintained fleet, we provide reliable and efficient assistance for everything from roadside emergencies to vehicle breakdowns. Our commitment to professionalism and customer satisfaction ensures that your vehicle is handled with care and efficiency during times of distress.
MOTORCYCLE TOWING
Ride with Confidence: Expert Motorcycle Towing for Swift and Safe Transport
Truck TOWING
Reliable Hauling, Anytime, Anywhere: Quality Truck Towing for Your Peace of Mind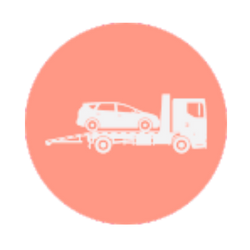 EV TOWING
Empowering the Journey: EV Towing for Seamless Electric Vehicle Assistance
Lockout Service
Unlocking Peace of Mind: Quick and Trusted Lockout Service for Every Situation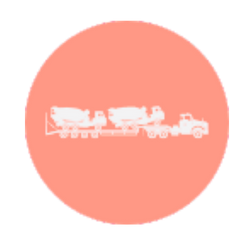 Heavy-Duty Towing
Heavy-Duty Reliability: Excellent Towing Solutions for Your Big Challenges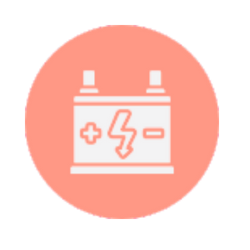 Jumpstart Service
Jumpstart Your Journey: Swift and Reliable Service to Get You Moving Again
Prompt and Dependable Assistance
We offer quick and reliable towing and recovery services, ensuring you receive help when you need it most, whether it's a roadside breakdown or an emergency situation.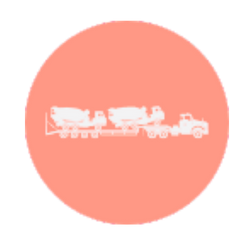 Versatile Solutions
With a range of towing options, including heavy-duty towing, motorcycle towing, and more, we are equipped to handle various vehicle types and sizes, providing comprehensive solutions for diverse needs.
Skilled Team and Modern Equipment
Our experienced team of professionals, paired with state-of-the-art equipment, guarantees your vehicle is handled with care and efficiency, giving you peace of mind during challenging situations.
Services
Should your car, truck, or motorcycle encounter a roadside breakdown, don't delay reaching out to RPM Parker Towing & Recovery for prompt aid. Irrespective of where you find yourself within Douglas County, we'll swiftly transport you to a certified mechanic.
At RPM Parker Towing & Recovery, we happily provide the following services:
Towing
When faced with a breakdown amidst heavy traffic or during the late hours, immediate aid becomes imperative. Lingering or embarking on a stroll through a nearby park is far from viable. Instead, you require swift towing to a dependable mechanic who can address the issue promptly. This is precisely where our intervention comes into play.
Within our repertoire of services, we extend towing to any destination within the county. A simple call from you, detailing your stranded location, is all it takes for us to promptly mobilize and ensure your vehicle and you are safely secured on the wrecker. No need to fret over the situation; we stand prepared to offer the efficient towing resolution you necessitate. You can rest assured that our trustworthy team will stand by your side, guaranteeing the swift transportation of your vehicle to the suitable repair destination.
Heavy-Duty Towing
At RPM Parker Towing & Recovery, we recognize that certain vehicles transcend the capabilities of a typical wrecker. For such instances, we arrive fully equipped with an integrated tow truck that adeptly caters to any scenario.
An integrated tow truck essentially constitutes a semi-truck furnished with an expansive flatbed specifically engineered to accommodate oversized loads, including buses and RVs. If your vehicle surpasses the dimensions compatible with a standard wrecker, there's no need for apprehension. A straightforward call to us will promptly trigger the deployment of our specialized integrated tow truck, tailored to address your needs.
RPM Parker Towing & Recovery owns the fitting equipment for all towing requirements, guaranteeing that irrespective of the vehicle's size or category, we possess the capability to handle it both effectively and securely. Therefore, whenever you confront a towing predicament involving an outsized vehicle, place your trust in us to present the optimal resolution through our dependable integrated tow truck service.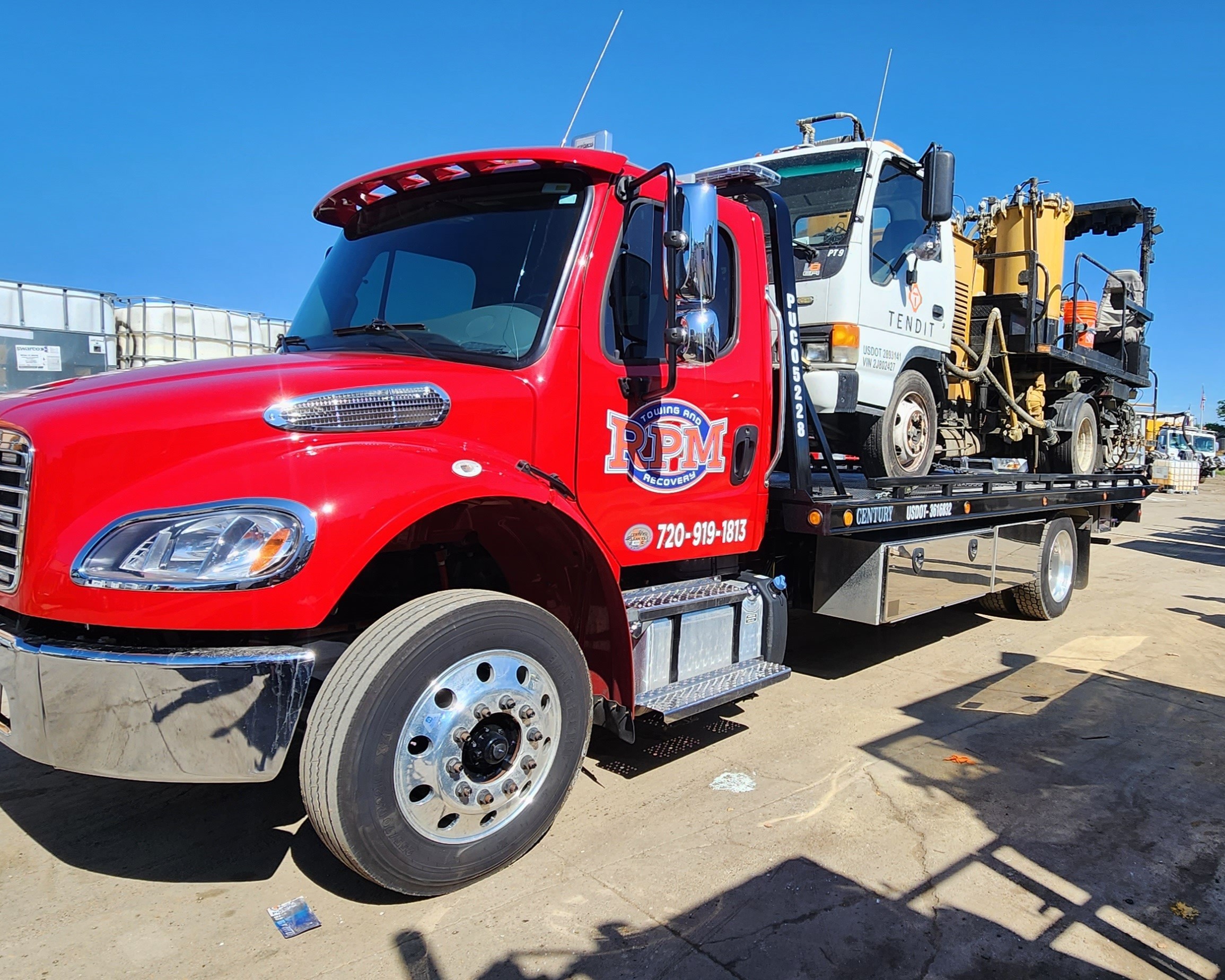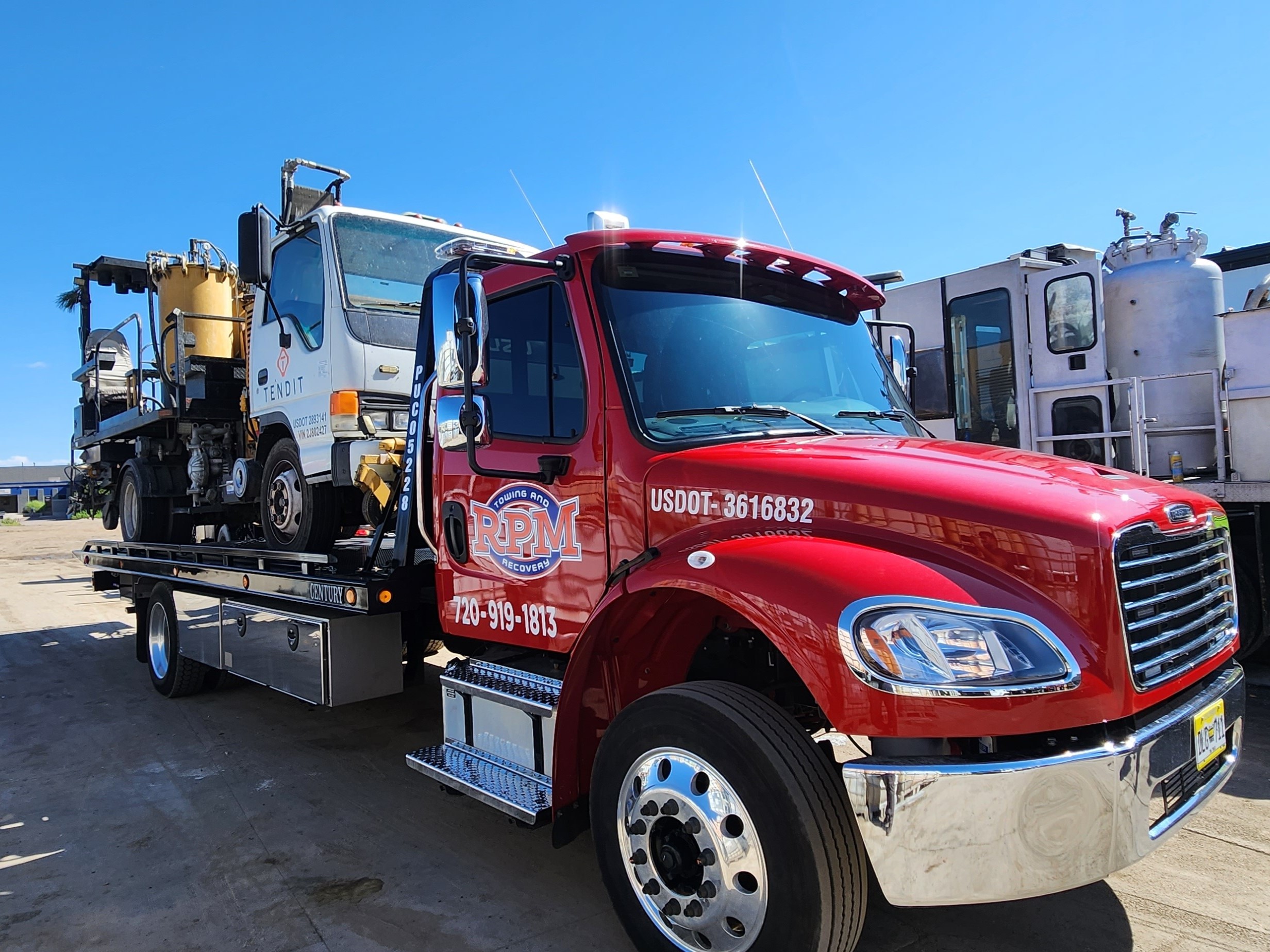 24/7 Emergency Roadside Assistance
Whether you find yourself in need of a jump start, a tire replacement, or genuine fuel from an actual gas station (not the recent hot dog you consumed), rest assured that RPM Parker Towing & Recovery is here to deliver the requisite aid. Our round-the-clock roadside services guarantee that you won't remain stranded for an extended period.
Moreover, we possess the capacity to provide crucial essentials like oil and engine coolant—whatever it takes to restore your vehicle's functionality. If jumper cables fall short, we're equipped to furnish a fresh battery and ensure its proper connection. In addition, we'll meticulously assess the charging system to verify that everything is operating as intended.
When it comes to roadside assistance, RPM Parker Towing & Recovery stands as your paramount service provider. Regardless of the hour or circumstance, you can place your trust in us to help you regain your momentum.
Winching
If your vehicle happens to find itself ensnared in a ditch or mired in mud, take comfort in the knowledge that we are fully equipped to winch it out for you. RPM Parker Towing & Recovery possesses both the requisite equipment and the expertise needed to meticulously retrieve your vehicle and swiftly restore its presence on the road.
With robust booms and nimble quick picks at our disposal, our fleet of tow trucks is fully capable of addressing even the most tenacious and demanding predicaments. Whether your vehicle is precariously positioned in a rusty culvert or entrenched in deep mud, our adept team will promptly and adeptly extricate it, exercising precision and caution throughout the process. Irrespective of the apparent complexity of the situation, we stand well-prepared to undertake the challenge and promptly reinstate your vehicle's mobility. Trust in our ability to deliver dependable and efficient winching services, ensuring you're swiftly back on your journey without the added burden of inconvenience or harm.
Flatbed Towing
When the subject shifts to flatbed towing, rest assured that RPM Parker Towing & Recovery is your dependable solution for all your requirements. We bring forth the advantage of towing your vehicle sans the addition of any unnecessary mileage. What's more, our flatbed towing service is also extended to the transportation of your boat.
Opting for a flatbed for your vehicle guarantees a safer journey, effectively mitigating the potential for damage during transit. At RPM Parker Towing & Recovery, precision and security reign supreme in every facet of our service. You can repose your trust in the thorough fastening and meticulous handling of everything, granting you a sense of serenity throughout the towing process.
Should the need for a tow arise, while harboring concerns about potential harm from conventional wreckers, hesitate no more. A simple call to us will set our flatbed towing service into motion, addressing your requirements and ensuring your vehicle or boat arrives at its destination unscathed and in pristine condition. RPM Parker Towing & Recovery stands steadfast, here to streamline and safeguard your towing experience.
Motorcycle Towing
Navigating the bustling traffic within Douglas can indeed prove overwhelming, prompting some to contemplate a transition to motorcycle riding. Nevertheless, should you ever encounter a breakdown scenario with your motorcycle, bypass the thought of summoning your girlfriend from her work—rather, reach out to RPM Parker Towing & Recovery.
Our specialized dollies and flatbeds are meticulously designed to accommodate motorcycles of all dimensions and styles. Take solace in the fact that our adept drivers are equipped with the requisite proficiency to swiftly, securely, and damage-free tow your motorcycle.
When you find yourself facing road troubles with your motorcycle during your open-road journeys, simply place a call to RPM Parker Towing & Recovery, and we'll be there promptly to extend our aid. Regardless of the nature of your towing necessities, you can place your trust in us to deliver the apt solutions, leveraging our extensive experience, state-of-the-art equipment, and accomplished professionals.
Lockout Service
Should you unfortunately find yourself in the predicament of locking your keys inside your car, it's advisable to resist the impulse to shatter the window using any nearby object. While the sound of shattered glass may beckon, it's vital to consider the potentially hefty repair costs and the undesirable visual impact it might entail.
Instead, opt for the secure and adept resolution delivered by RPM Parker Towing & Recovery's lockout service. Our swift and dependable aid ensures your reentry into your vehicle without necessitating any damage to the glass. Armed with the appropriate tools and technology, we will adeptly unlock your car, sparing you the inconvenience and expenses linked to a shattered window. Place your trust in our team to manage the situation with proficiency and meticulous care, ensuring your swift return to the road without any detrimental aftermath.
Satisfaction Guaranteed!
RPM Parker Towing & Recovery stands as a reliable and responsive partner in times of vehicular distress. Our dedicated team, equipped with state-of-the-art equipment, ensures a swift and professional response to any roadside situation, providing not only towing but also recovery and assistance. Committed to customer satisfaction and safety, RPM Parker Towing & Recovery is a trusted name that ensures your journey continues smoothly, no matter the circumstances.
I was in a tough spot when my car broke down on the highway, but RPM Parker Towing & Recovery came to the rescue. Their quick response and professional service were a lifesaver. The driver was friendly and handled my car with care. I'll definitely call them again if I ever need assistance.
RPM Parker Towing & Recovery provided excellent service when my truck got stuck in a ditch. The team arrived promptly and used their equipment skillfully to get my truck back on the road. Their efficiency and professionalism impressed me, and I highly recommend their towing services.
I had a great experience with RPM Parker Towing & Recovery. My car's battery died unexpectedly, and they arrived within the estimated time, jump-started my car, and got me back on track. The technician was also courteous and knowledgeable. Highly recommended!
Contact Us Today!
No matter the kind of predicament befalling you on the roads of Douglas County, a quick pull of your phone to dial us is all that's needed. We stand as the preeminent towing authorities within the region.
Call RPM Parker Towing & Recovery at (720) 821-5627 to start right at the top for the finest roadside assistance in the Parker, Colorado area.