Prompt and Dependable Assistance
We offer quick and reliable towing and recovery services, ensuring you receive help when you need it most, whether it's a roadside breakdown or an emergency situation.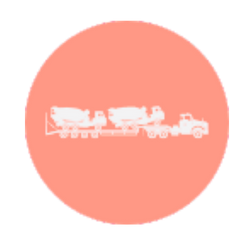 Versatile Solutions
With a range of towing options, including heavy-duty towing, motorcycle towing, and more, we are equipped to handle various vehicle types and sizes, providing comprehensive solutions for diverse needs.
Skilled Team and Modern Equipment
Our experienced team of professionals, paired with state-of-the-art equipment, guarantees your vehicle is handled with care and efficiency, giving you peace of mind during challenging situations.
Look no further than RPM Parker Towing & Recovery for all your car battery concerns in Douglas County. Our team of experienced drivers is proficient in managing various battery makes and models, including those found in classic automobiles. Whether you're situated in the charming town of Parker or anywhere else within Douglas County, you can rely on us for swift and reliable aid.
Rest assured, we prioritize equitable pricing and openness, guaranteeing that our outstanding service remains budget-friendly. The commendations from our contented clients stand as a testament to our outstanding reputation. Seize the chance to encounter our remarkable assistance—place your trust in us to deliver a jumpstart in Parker that will have you back on the road swiftly.
Parker Jumpstart Service
So what sorts of problems can be solved with a pair of jumper cables? Keep your eyes quick and your ears sharp for the issues listed below.
If you hear a clicking sound when turning the key
Headlights and dash lights appear dim
The battery warning light illuminates, indicating improper charging
Your ALT meter deviates significantly from the center position
Experiencing a decrease in engine power
Each one points to a charging system breakdown.
Guaranteeing your car battery operates at its best is essential for the seamless functioning of your vehicle. At RPM Parker Towing & Recovery, our proficient drivers surpass basic jumpstarting solutions. Employing cutting-edge equipment such as a multimeter, we perform an all-encompassing assessment of your automobile's charging system. With meticulous attention, we meticulously delve into the underlying triggers of battery complications. This comprehensive method empowers us to precisely identify required fixes and offer reliable, individualized suggestions customized to your unique vehicle.
Douglas County 24/7 Roadside Service
Whenever reliable emergency road aid is necessary in Parker and its neighboring regions, look no further than RPM Parker Towing & Recovery. Our comprehensive selection of solutions ensures you obtain steadfast assistance in every circumstance. Whether you find yourself requiring a vehicle jumpstart or towing provisions for repairs or conveyance, our dedication lies in guaranteeing your secure voyage homeward.
Backed by a proficient and reputable crew, we boast the proficiency to manage an extensive assortment of vehicles, spanning regular automobiles, light-duty trucks, and SUVs. By selecting our provisions, you can be confident that your vehicle will be under the care of skilled and seasoned professionals.
You'll get:
A quick jumpstart to get your vehicle running again
A charging system inspection (alternator, connections, terminals)
A friendly driver who knows how to get the job done right, and fast
With substantial and extensive expertise cultivated over time, we have firmly positioned ourselves as a reliable purveyor of secure transportation services for a broad spectrum of vehicles, encompassing opulent sedans and trailers. Our remarkable history of accomplishments resonates loudly, garnering unwavering confidence and reliance from our esteemed clientele.
Our collection of vehicles is undeniably impressive, boasting a varied array that caters to diverse requirements. Ranging from lightweight flatbeds to heavy-duty wreckers, each vehicle is outfitted with specialized tools and gear. Critical components such as jacks, dollies, and winches equipped with air cushioning systems are included, ensuring the secure and protected conveyance of your automobile.
Call Us When You Need A Jumpstart
Experience the unmatched trustworthiness and assurance provided by our continuous 24/7 jumpstart solution, delivering rapid and effective aid to promptly reinstate your journey. Should you encounter a situation of being marooned, rest assured, that our team stands poised to manage every facet of the circumstance with utmost professionalism and proficiency.
Our devoted assembly of specialists is entirely committed to furnishing unparalleled assistance, guaranteeing the prompt, reliable, and secure conveyance of your vehicle. With ceaseless accessibility, your well-being and serenity remain paramount in our priorities. We meticulously implement every precautionary step to ensure an assured voyage, eliminating any space for compromise.
Call RPM Parker Towing & Recovery at (720) 821-5627.
Satisfaction Guaranteed!
RPM Parker Towing & Recovery stands as a reliable and responsive partner in times of vehicular distress. Our dedicated team, equipped with state-of-the-art equipment, ensures a swift and professional response to any roadside situation, providing not only towing but also recovery and assistance. Committed to customer satisfaction and safety, RPM Parker Towing & Recovery is a trusted name that ensures your journey continues smoothly, no matter the circumstances.
I was in a tough spot when my car broke down on the highway, but RPM Parker Towing & Recovery came to the rescue. Their quick response and professional service were a lifesaver. The driver was friendly and handled my car with care. I'll definitely call them again if I ever need assistance.
RPM Parker Towing & Recovery provided excellent service when my truck got stuck in a ditch. The team arrived promptly and used their equipment skillfully to get my truck back on the road. Their efficiency and professionalism impressed me, and I highly recommend their towing services.
I had a great experience with RPM Parker Towing & Recovery. My car's battery died unexpectedly, and they arrived within the estimated time, jump-started my car, and got me back on track. The technician was also courteous and knowledgeable. Highly recommended!