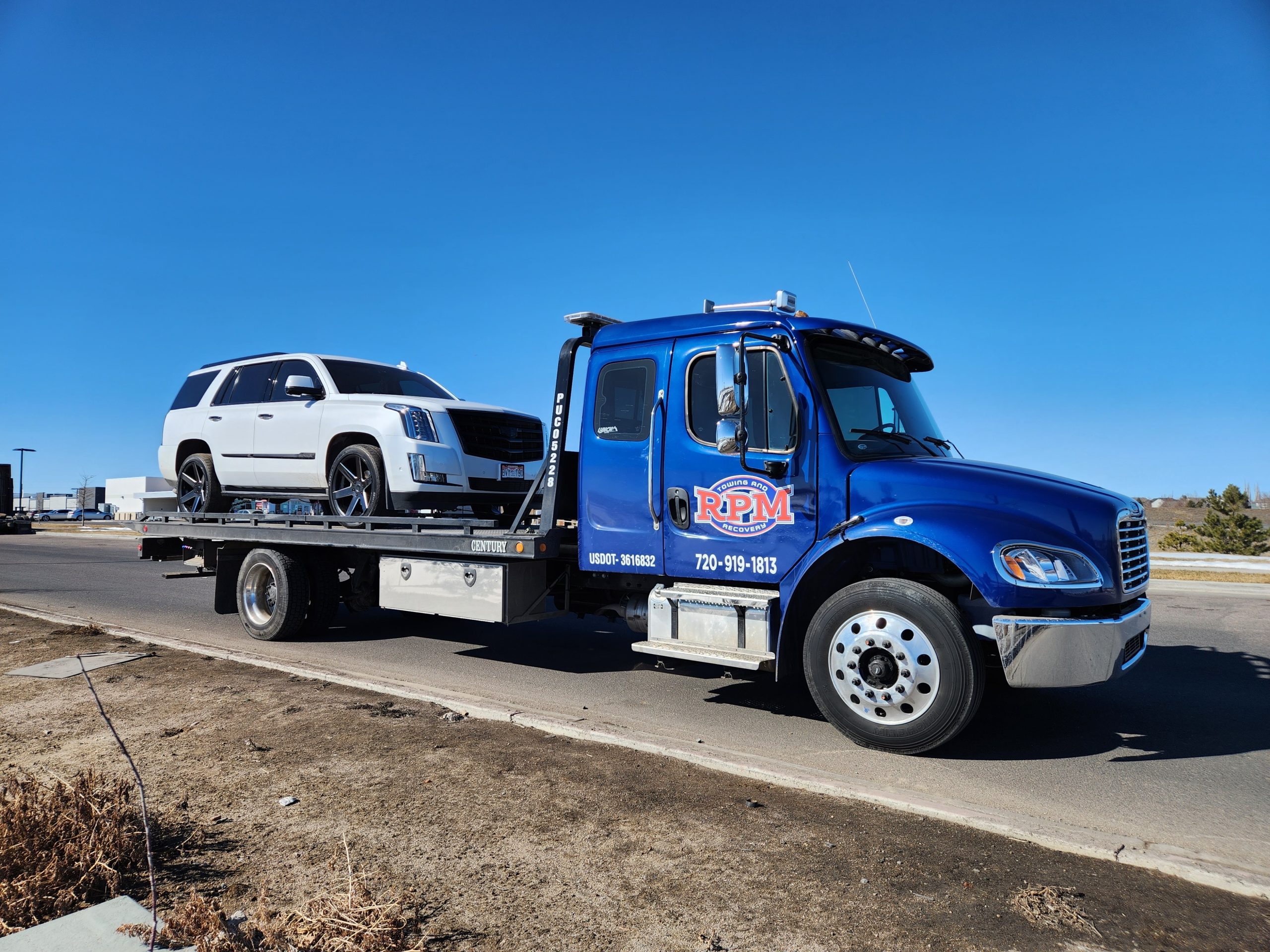 RPM Parker Towing & Recovery
What We Offer
RPM Parker Towing & Recovery offers a comprehensive range of towing and recovery services to cater to various vehicle needs. With our experienced team and well-maintained fleet, we provide reliable and efficient assistance for everything from roadside emergencies to vehicle breakdowns. Our commitment to professionalism and customer satisfaction ensures that your vehicle is handled with care and efficiency during times of distress.
MOTORCYCLE TOWING
Ride with Confidence: Expert Motorcycle Towing for Swift and Safe Transport
Truck TOWING
Reliable Hauling, Anytime, Anywhere: Quality Truck Towing for Your Peace of Mind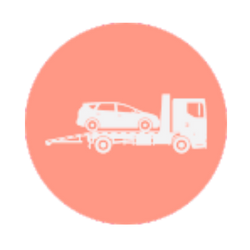 EV TOWING
Empowering the Journey: EV Towing for Seamless Electric Vehicle Assistance
Lockout Service
Unlocking Peace of Mind: Quick and Trusted Lockout Service for Every Situation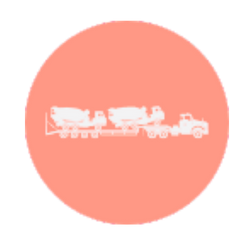 Heavy-Duty Towing
Heavy-Duty Reliability: Excellent Towing Solutions for Your Big Challenges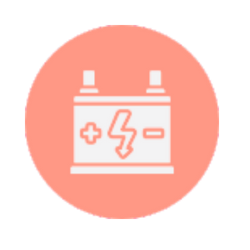 Jumpstart Service
Jumpstart Your Journey: Swift and Reliable Service to Get You Moving Again
Prompt and Dependable Assistance
We offer quick and reliable towing and recovery services, ensuring you receive help when you need it most, whether it's a roadside breakdown or an emergency situation.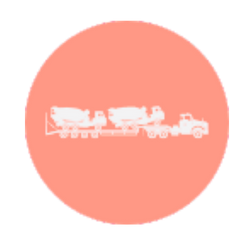 Versatile Solutions
With a range of towing options, including heavy-duty towing, motorcycle towing, and more, we are equipped to handle various vehicle types and sizes, providing comprehensive solutions for diverse needs.
Skilled Team and Modern Equipment
Our experienced team of professionals, paired with state-of-the-art equipment, guarantees your vehicle is handled with care and efficiency, giving you peace of mind during challenging situations.
RPM Parker Towing & Recovery
Are you seeking a dependable and trustworthy towing solution in the vicinity of Parker, Colorado? Your search ends here with RPM Parker Towing & Recovery, the foremost choice for all your towing necessities. Renowned for its dependable, accurate, and cost-effective service, RPM Parker Towing & Recovery possesses the capacity to manage a diverse array of vehicles, encompassing automobiles, trucks, motorcycles, and even substantial vehicles such as large rigs. Our proficient team is committed to delivering optimal care for your vehicle while entrusted to our care.
A standout feature of our services is the round-the-clock emergency roadside assistance, assuring swift aid during moments of urgency. Our adept drivers exhibit not only remarkable competence but also extensive expertise in handling intricate tow requirements with utmost safety and efficiency. We take immense pride in furnishing consistent service while ensuring a superb customer journey.
We also handle heavy-duty towing like no one else. Whether you need a class 8 rig, school bus, boat trailer, dump truck, trash truck, or some other form of industrial vehicle moved, we're the team to call.
For reliable cost-effective towing solutions within the Parker, Colorado vicinity, look no further than RPM Parker Towing & Recovery. With skilled drivers and 24/7 emergency support, we have all your towing requirements covered, regardless of the vehicle type. Whether it's automobiles, trucks, motorcycles, or even substantial rigs, our team is at your service.
Contact us today at (720) 821-5627.
Services Galore!
In times of vehicular emergencies, rely on RPM Parker Towing & Recovery to extend a helping hand. Our team of adept and seasoned professionals is well-equipped to tackle any task with a focus on efficiency, accuracy, and safety as our paramount concerns. Here's an outline of the array of services we present:
Towing with hook-and-chain method:

Our diverse fleet of service trucks, ranging from wreckers to flatbeds and integrated tow trucks, is capable of managing a wide spectrum of roadworthy vehicles. So, there's no need to fret over the complexity of your predicament, as we likely possess the solution.

24/7 Emergency Towing:

Give us a call any time, day or night. Our friendly dispatcher will have a tow truck at your location within minutes

Winching:

Our proficient technicians employ advanced techniques and state-of-the-art equipment to securely extricate your vehicle from challenging scenarios, all while prioritizing safety.

Wrecker Service:

Primarily employed at accident scenes, our wrecker service incorporates potent winches and specialized towing gear, ensuring that your vehicle remains attended to.

Lockout Service:

When faced with a locked car predicament, our expertise in aiding stranded motorists is unparalleled. Feel free to reach out to us whenever the situation arises.

Fuel Delivery:

If your fuel gauge approaches "E," there's no need to stress—contact us and we'll promptly provide the appropriate fuel for your vehicle.

Emergency EV towing:

Even Elon Musk's solutions have limits. Occasionally, an electric vehicle requires a reliable towing service like ours to transport it to a charging station.

Heavy Duty Towing:

We tow big trucks and other industrial vehicles, plus move heavy machinery to pretty much wherever you need it to be.

Junk Car Removal:

Call us when you just can't stand looking at all those broken dreams in the backyard anymore.
Rest assured, RPM Parker Towing & Recovery stands poised to offer swift and trustworthy assistance in any vehicular emergency. Our skilled crew is ready to manage emergencies of any magnitude or nature, encompassing towing, winching, wrecker service, lockout aid, and even fuel delivery as the situation warrants. When unexpected road scenarios emerge, you can confidently rely on us for steadfast support.
Areas We Service
Parker marks just the starting point! Our fleet extends its shield of safety and security throughout the entirety of Douglas County. Don't muck about seeking out another towing company when you've got us ready to help. We stand as the premier choice in the area, presenting our clients with unmatched service. Our trustworthy crew is wholly committed to providing swift, effective, and budget-friendly resolutions tailored to fulfill your every requirement.
Parker
Sheridan
Littleton
Greenwood Village
South Glenn
South Denver
Bow Mar
Littleton
Columbine
Highlands Ranch
Glendale
Lakewood
When Is It Time To Call For A Tow?
Should you encounter a challenging predicament demanding towing assistance, rest assured that RPM Parker Towing & Recovery is your dependable source. We acknowledge the possibility of unforeseen situations arising, and our accomplished tow truck crew is at your service. Our assortment of services encompasses various scenarios, and here are just a few instances of the commonplace situations we offer aid:
Engine Troubles:

Perfect days are rare. When your vehicle's engine malfunctions, it might feel like your day is ruined. But with a simple call to us, we can help you turn things around.

Vehicle Stuck:

The road is filled with twists and turns, along with some mud pits and ditches. If your vehicle gets stuck, just reach out to us, and we'll swiftly come to your aid.

Locked Out of Your Car:

Yes, this happens more frequently than you'd expect. Thankfully, we have an array of solutions to "unhappen" this situation. Dial our number for help.

Out of Fuel:

We offer fuel delivery across three counties. If you're out of gas or need an EV charge, simply press the "call" button on your phone, and we'll be there to assist.

Involved in an Accident:

Our wreckers are skilled in clearing accident debris and safely relocating your vehicle to a secure spot, whether it's a service garage or your driveway. Sit back, relax, and give us a call—we're here to support you.
In moments of emergency, RPM Parker Towing & Recovery stands as your reliable companion. We provide punctual and trustworthy towing services for a broad spectrum of circumstances, encompassing engine troubles, fuel depletion, lockouts, and auto collisions. Our ready-to-deploy tow trucks are at your disposal when you need them most. With us at your side, you can enjoy peace of mind, knowing that your vehicle will be skillfully tended to and returned to safety. Call us today at (720) 821-5627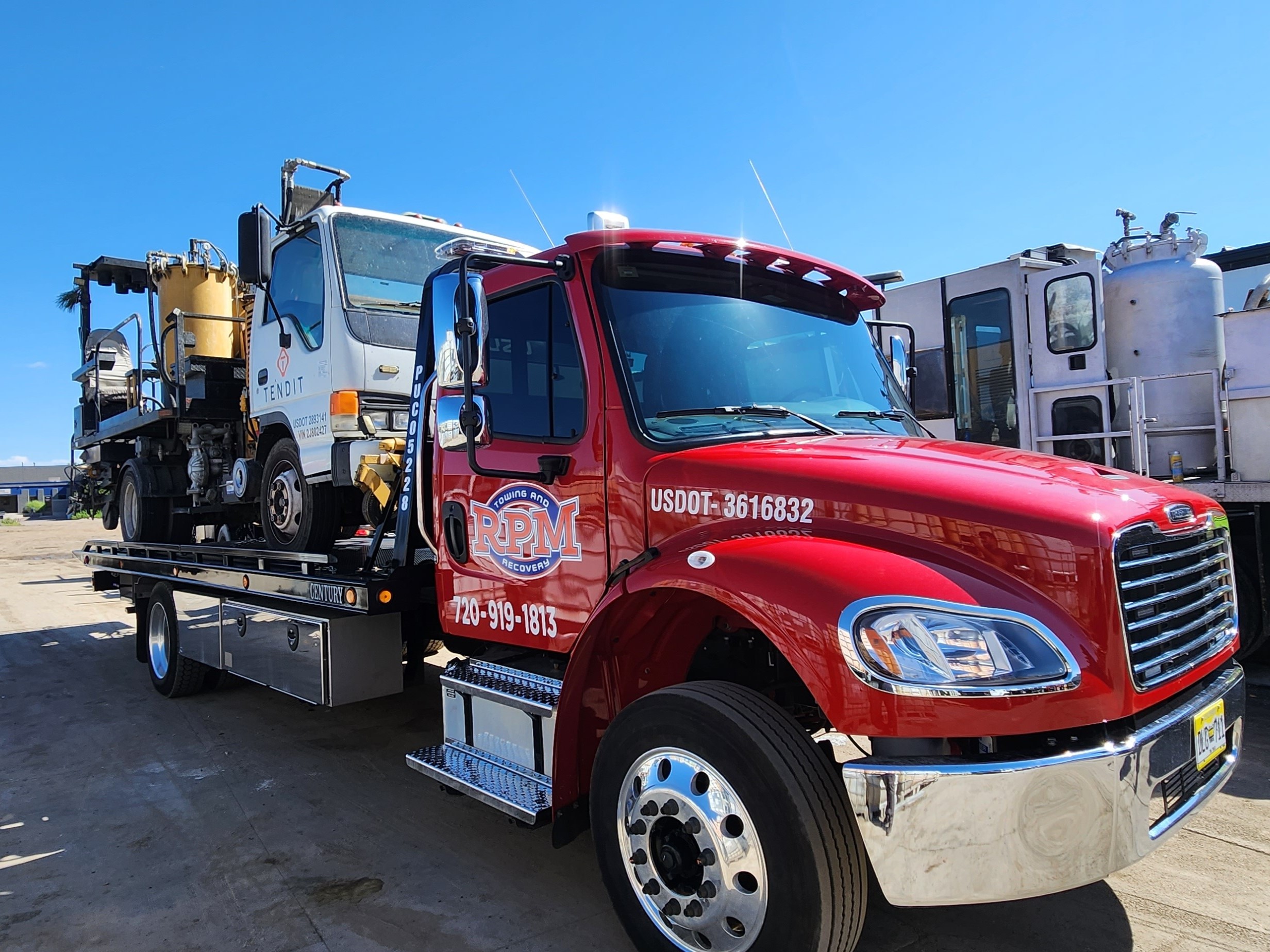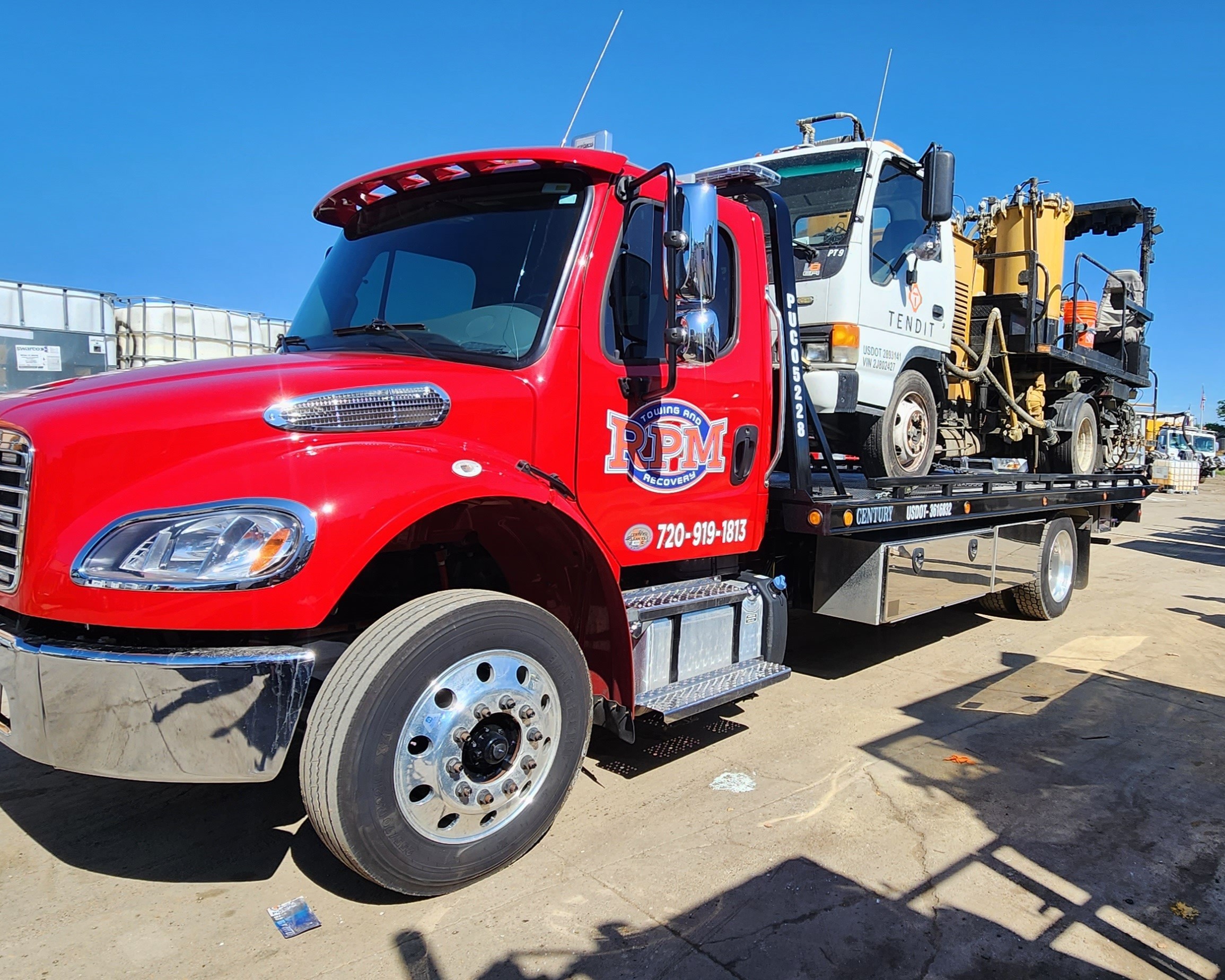 Heavy-Duty Towing
When it comes to heavy-duty towing, RPM Parker Towing & Recovery has you covered with an extensive range of capabilities. Our expertise extends to towing substantial loads, such as big rigs, boat trailers, buses, and heavy machinery, among others. Our specialized fleet of vehicles and advanced equipment ensures that we're well-equipped to handle these sizable challenges. Whether it's a commercial truck or a massive piece of machinery, you can rely on us for safe and efficient towing solutions tailored to meet your specific needs.
At RPM Parker Towing & Recovery, we understand the unique demands of heavy-duty towing. Our skilled team is adept at managing even the most intricate towing scenarios involving big rigs, boat trailers, buses, and substantial machinery, and much more. Our comprehensive approach, coupled with the utilization of cutting-edge technology, enables us to execute these operations seamlessly. No matter the scale or complexity, rest assured that our heavy-duty towing service is poised to deliver top-tier assistance for a diverse range of hefty loads. Dial (720) 821-5627!
Great Service Every Time You Call
When you dial our number, you can anticipate swift and professional service from the RPM Parker Towing & Recovery team. Rest assured, you won't be interacting with individuals who are distracted or ill-prepared. Our attentive and empathetic experts stand ready to assist you promptly.
Upon reaching out to us for assistance, our friendly specialists will invest time in gathering crucial details about your precise location, the nature of the issue, and the type of vehicle involved. This information plays a pivotal role in ensuring that we promptly dispatch the appropriate equipment and driver for optimal efficiency.
Once armed with the essential information, one of our extensively skilled drivers will be swiftly dispatched to your location, similar to how Peyton Manning knew how to lead us to a Super Bowl victory. Our drivers boast an in-depth familiarity with the entire area, utilizing this expertise to efficiently and cautiously reach you.
Upon arrival, our courteous driver will evaluate the situation, devising the best approach to securely manage both you and your vehicle. Whether it's a straightforward jump-start or a more intricate towing operation, our team possesses the necessary experience and tools for a successful resolution. With us standing by your side, you can confidently trust that any predicament will be promptly resolved. Don't hesitate to give us a call at (720) 821-5627.
Plenty Of Reasons To Call
It's crucial to emphasize a few more factors that distinguish RPM Parker Towing & Recovery. When you need vehicle assistance, selecting the right company can have a substantial impact. Our dedication to delivering exceptional service and assistance is a source of great pride. Here are a couple more noteworthy advantages that separate us from other towing operators:
You can count on us: Whether it's 2 in the morning or 2 in the afternoon, our

24/7 emergency towing service

comes to the rescue.

Today's towing, yesterday's pricing: We keep all our equipment up to date and finely tuned. After all, it wouldn't make sense for the tow truck to break down on its way to help. And no, we're not going to charge you a fortune.

A capable fleet of trucks: Whether you need a wrecker, a flatbed, a hook and chain truck, or even an integrated tow truck, we're here to make your road problems go away.
For all your towing requirements, RPM Parker Towing & Recovery stands out as the ultimate choice. Our adept team employs cutting-edge methodologies and advanced equipment to ensure consistent and effective aid on every occasion. With an extensive array of tow trucks and an unwavering commitment to ethical conduct, you can place your trust in us to furnish reliable service throughout the process.
Should you find yourself in Parker, Colorado, or its vicinity and necessitate adept towing solutions, your search ends with RPM Parker Towing & Recovery. Our team is accessible round the clock, equipped with modern tow trucks prepared to tackle any vehicular crisis. Our efficiency and reliability are constants you can always count on. Waste no time—reach out to us today for swift and professional assistance.
Call RPM Parker Towing & Recovery at (720) 821-5627.
A Professional Staff On Hand
Upon reaching out to us for aid, anticipate engaging with a personable dispatcher who will meticulously record all your particulars with a touch of care and professionalism. Our dispatch team boasts extensive training and experience, ensuring the precise and efficient collection of essential information concerning your location, the specific issue, and the type of vehicle involved.
Once we've compiled your details, our team springs into immediate action. We fully grasp the urgency of your circumstance and are wholeheartedly dedicated to delivering swift and dependable service. Our adept drivers are dispatched promptly to your vicinity, outfitted with the appropriate equipment and tools for the task. Be confident that your needs take precedence, and we are swift to dispatch assistance.
We recognize the urgency our customers face and our polite and effective team quickly responds. Our commitment is to offer an exceptional experience, starting from the initial phone call and culminating in the resolution of your vehicular crisis. Rely on us to manage your towing requirements with professionalism, politeness, and efficiency. Dial (720) 821-5627 today.
So you know how to change your tire. That's cool. But sometimes things aren't so cut and dry. Maybe you don't have a spare. Maybe the weather is too nasty to play around outside in. Maybe there's one of those brown bears outside your window, just itching to see you get out (okay don't call us about the bears).
Our team can bring a spare to your location. If you already have a spare but don't feel like changing it, that's all right, because we can help.
Call us today at (720) 821-5627.
Satisfaction Guaranteed!
RPM Parker Towing & Recovery stands as a reliable and responsive partner in times of vehicular distress. Our dedicated team, equipped with state-of-the-art equipment, ensures a swift and professional response to any roadside situation, providing not only towing but also recovery and assistance. Committed to customer satisfaction and safety, RPM Parker Towing & Recovery is a trusted name that ensures your journey continues smoothly, no matter the circumstances.
I was in a tough spot when my car broke down on the highway, but RPM Parker Towing & Recovery came to the rescue. Their quick response and professional service were a lifesaver. The driver was friendly and handled my car with care. I'll definitely call them again if I ever need assistance.
RPM Parker Towing & Recovery provided excellent service when my truck got stuck in a ditch. The team arrived promptly and used their equipment skillfully to get my truck back on the road. Their efficiency and professionalism impressed me, and I highly recommend their towing services.
I had a great experience with RPM Parker Towing & Recovery. My car's battery died unexpectedly, and they arrived within the estimated time, jump-started my car, and got me back on track. The technician was also courteous and knowledgeable. Highly recommended!
You're Never Stranded
Our drivers possess an in-depth familiarity with the locality and are at your service 24/7. We recognize that accidents and emergencies can unfold at any hour, prompting our team to be perpetually prepared to swiftly answer your plea for aid. Our drivers are deeply experienced and possess extensive knowledge of the roads, routes, and local conditions within and surrounding Parker, Colorado.
When you find yourself in need of towing or recovery services, rest assured that our drivers will swiftly and securely arrive at your location. Armed with cutting-edge tools, equipment, and expertise, they are equipped to adeptly manage any towing or recovery scenario with efficiency and effectiveness. Our drivers undergo training to evaluate situations, make prudent choices, and execute optimal strategies to guarantee your safety and that of your vehicle.
Our unwavering dedication to providing reliable and responsive service is encapsulated by our drivers, who play a pivotal role in upholding this commitment. Capitalizing on their intimate familiarity with the area and their round-the-clock availability, you can place your confidence in our drivers to be by your side whenever you require us. This ensures that accidents won't disrupt your peace of mind, reaffirming our pledge to your well-being.
Contact RPM Parker Towing & Recovery at (720) 821-5627.