Glendale Towing & Recovery
Prompt and Dependable Assistance
We offer quick and reliable towing and recovery services, ensuring you receive help when you need it most, whether it's a roadside breakdown or an emergency situation.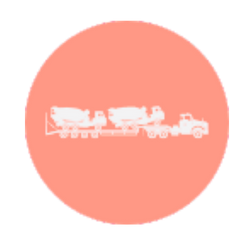 Versatile Solutions
With a range of towing options, including heavy-duty towing, motorcycle towing, and more, we are equipped to handle various vehicle types and sizes, providing comprehensive solutions for diverse needs.
Skilled Team and Modern Equipment
Our experienced team of professionals, paired with state-of-the-art equipment, guarantees your vehicle is handled with care and efficiency, giving you peace of mind during challenging situations.
RPM Parker Towing & Recovery is Glendale's trusted partner for all towing and recovery needs in Glendale. As we delve into the vibrant tapestry of this town, several fascinating facts come to light. Glendale, a dynamic community nestled within the embrace of the Colorado landscape, boasts a rich history and a thriving presence. From its picturesque streets to its bustling neighborhoods, Glendale exudes a charm that captures the hearts of both residents and visitors alike.
However, just like any other place, even the "sunny side of the street" atmosphere of Glendale can witness its fair share of unexpected turns. Life's journey takes us down diverse paths, and sometimes those paths lead to unfortunate circumstances. In these moments, when the unexpected takes a toll on our vehicles, RPM Parker Towing & Recovery stands as a beacon of assistance.
When Glendale residents find themselves facing the frustrations of a bad day – a flat tire on the way to work, an engine that refuses to start, or a fender bender that disrupts their plans – they can find solace in knowing that help is just a call away. Our commitment to providing swift and reliable towing services ensures that the residents of Glendale never have to navigate these challenges alone.
We Work Hard For Glendale
At RPM Parker Towing & Recovery, we understand that each towing situation is unique. Our versatile fleet is equipped to handle a wide array of vehicles, from compact cars to heavy-duty trucks and even boat trailers. Need to move heavy machinery from one location to another? We've got you covered. Our expertise extends beyond the ordinary, encompassing a range of specialized services designed to cater to the diverse needs of Glendale's residents.
Whether it's a basic hook-and-chain towing service or the intricate demands of heavy-duty towing, our team is well-prepared to tackle every situation with efficiency and precision. Our dedicated professionals combine their skills with state-of-the-art equipment, ensuring that your vehicle is handled with the utmost care and attention it deserves. We understand that your vehicle is more than just a mode of transportation; it's a part of your daily life.
Why Glendale Chooses Us
What sets RPM Parker Towing & Recovery apart is our unwavering commitment to the well-being of Glendale's community. We take pride in being a reliable support system during times of uncertainty. Our mission goes beyond merely providing towing services; it's about lending a helping hand to our neighbors when they need it most.
Navigating the unexpected twists and turns of life is a collective journey, and RPM Parker Towing & Recovery is honored to be part of that journey for Glendale. As the sun sets over the Rocky Mountains and the town's lights begin to twinkle, our commitment remains steadfast – to be the guiding light that leads you out of vehicular troubles and back onto the road of possibilities.
Glendale's allure lies not only in its breathtaking landscapes but also in its resilient spirit. We understand that bad days can happen to anyone, anywhere. That's why RPM Parker Towing & Recovery stands as a reliable partner, ready to assist and uplift the Glendale community when challenges arise. With a comprehensive range of towing services tailored to suit diverse needs, we are your trusted companion on the road to recovery. Let us be the solution that turns your vehicular setbacks into mere stepping stones on your journey through the captivating streets of Glendale.
Call (720) 821-5627.
Satisfaction Guaranteed!
RPM Parker Towing & Recovery stands as a reliable and responsive partner in times of vehicular distress. Our dedicated team, equipped with state-of-the-art equipment, ensures a swift and professional response to any roadside situation, providing not only towing but also recovery and assistance. Committed to customer satisfaction and safety, RPM Parker Towing & Recovery is a trusted name that ensures your journey continues smoothly, no matter the circumstances.
I was in a tough spot when my car broke down on the highway, but RPM Parker Towing & Recovery came to the rescue. Their quick response and professional service were a lifesaver. The driver was friendly and handled my car with care. I'll definitely call them again if I ever need assistance.
RPM Parker Towing & Recovery provided excellent service when my truck got stuck in a ditch. The team arrived promptly and used their equipment skillfully to get my truck back on the road. Their efficiency and professionalism impressed me, and I highly recommend their towing services.
I had a great experience with RPM Parker Towing & Recovery. My car's battery died unexpectedly, and they arrived within the estimated time, jump-started my car, and got me back on track. The technician was also courteous and knowledgeable. Highly recommended!