Lakewood Towing & Recovery
Prompt and Dependable Assistance
We offer quick and reliable towing and recovery services, ensuring you receive help when you need it most, whether it's a roadside breakdown or an emergency situation.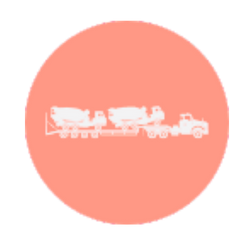 Versatile Solutions
With a range of towing options, including heavy-duty towing, motorcycle towing, and more, we are equipped to handle various vehicle types and sizes, providing comprehensive solutions for diverse needs.
Skilled Team and Modern Equipment
Our experienced team of professionals, paired with state-of-the-art equipment, guarantees your vehicle is handled with care and efficiency, giving you peace of mind during challenging situations.
RPM Parker Towing & Recovery is Lakewood's dedicated solution for all things towing and recovery in Lakewood. As we embark on a journey through the essence of this vibrant city, we uncover a tapestry woven with unique characteristics and a dynamic spirit. Lakewood, a city that thrives amidst the Colorado landscape, is more than just a collection of streets and buildings – it's a community with a story waiting to be explored.
In the heart of Lakewood, amidst the hustle and bustle of daily life, some moments don't go as planned. Even in a city as lively as this one, bad days can cast their shadows unexpectedly. Whether it's a flat tire during the morning commute, an unfortunate collision that disrupts your schedule, or a vehicle that simply refuses to start, RPM Parker Towing & Recovery is the steadfast ally you can count on in times of vehicular distress.
Residents of Lakewood can rest assured that help is never far away. Our commitment to providing prompt and dependable towing services in Lakewood means that you're never left stranded by the roadside for long. When life's unexpected twists and turns throw you off course, our team steps in to set things right, assuring you that you're not alone in facing these challenges.
Coming to Lakewood's Rescue
At RPM Parker Towing & Recovery, we understand that every towing situation requires a tailored approach. Our versatile fleet is equipped to handle a wide range of vehicles, from compact cars to heavy-duty trucks and even boat trailers. If you find yourself in need of moving heavy machinery or specialized equipment, we've got the expertise to handle the task seamlessly. Our range of services goes beyond the conventional, catering to the diverse needs of Lakewood's residents.
Whether you require a straightforward hook-and-chain towing service or the complexities of heavy-duty towing, our skilled professionals are prepared to tackle each situation with precision and care. Our top-notch equipment and experienced team ensure that your vehicle is treated with the utmost respect, understanding its importance in your daily life.
RPM Parker Towing & Recovery stands out not only for its exceptional services but also for its unwavering dedication to the Lakewood community. Beyond towing, our mission is rooted in providing support when it's needed most. We take pride in being more than just a service provider; we're a helping hand, a reliable friend, and a dependable partner during those moments of uncertainty. We offer jumpstart services, lockout services, and more!
Residents Know Who to Call
In Lakewood, where the Rocky Mountains provide a breathtaking backdrop and the city's rhythm sets the pace, RPM Parker Towing & Recovery is committed to being the constant you can rely on. As the sun sets on one day and rises on the next, our dedication remains resolute – to be the guiding light that leads you out of vehicular challenges and back onto the road of possibilities.
Lakewood's charm lies not only in its scenic beauty but also in the strength of its community. We understand that setbacks can happen to anyone, anywhere. That's why RPM Parker Towing & Recovery is here, ready to assist and support the Lakewood community in times of need. With a comprehensive array of towing services tailored to your specific requirements, we're your trusted companion on the journey to recovery. Let us turn your vehicular setbacks into stepping stones as you navigate the captivating streets of Lakewood.
Contact RPM Parker Towing & Recovery at (720) 821-5627.
Satisfaction Guaranteed!
RPM Parker Towing & Recovery stands as a reliable and responsive partner in times of vehicular distress. Our dedicated team, equipped with state-of-the-art equipment, ensures a swift and professional response to any roadside situation, providing not only towing but also recovery and assistance. Committed to customer satisfaction and safety, RPM Parker Towing & Recovery is a trusted name that ensures your journey continues smoothly, no matter the circumstances.
I was in a tough spot when my car broke down on the highway, but RPM Parker Towing & Recovery came to the rescue. Their quick response and professional service were a lifesaver. The driver was friendly and handled my car with care. I'll definitely call them again if I ever need assistance.
RPM Parker Towing & Recovery provided excellent service when my truck got stuck in a ditch. The team arrived promptly and used their equipment skillfully to get my truck back on the road. Their efficiency and professionalism impressed me, and I highly recommend their towing services.
I had a great experience with RPM Parker Towing & Recovery. My car's battery died unexpectedly, and they arrived within the estimated time, jump-started my car, and got me back on track. The technician was also courteous and knowledgeable. Highly recommended!