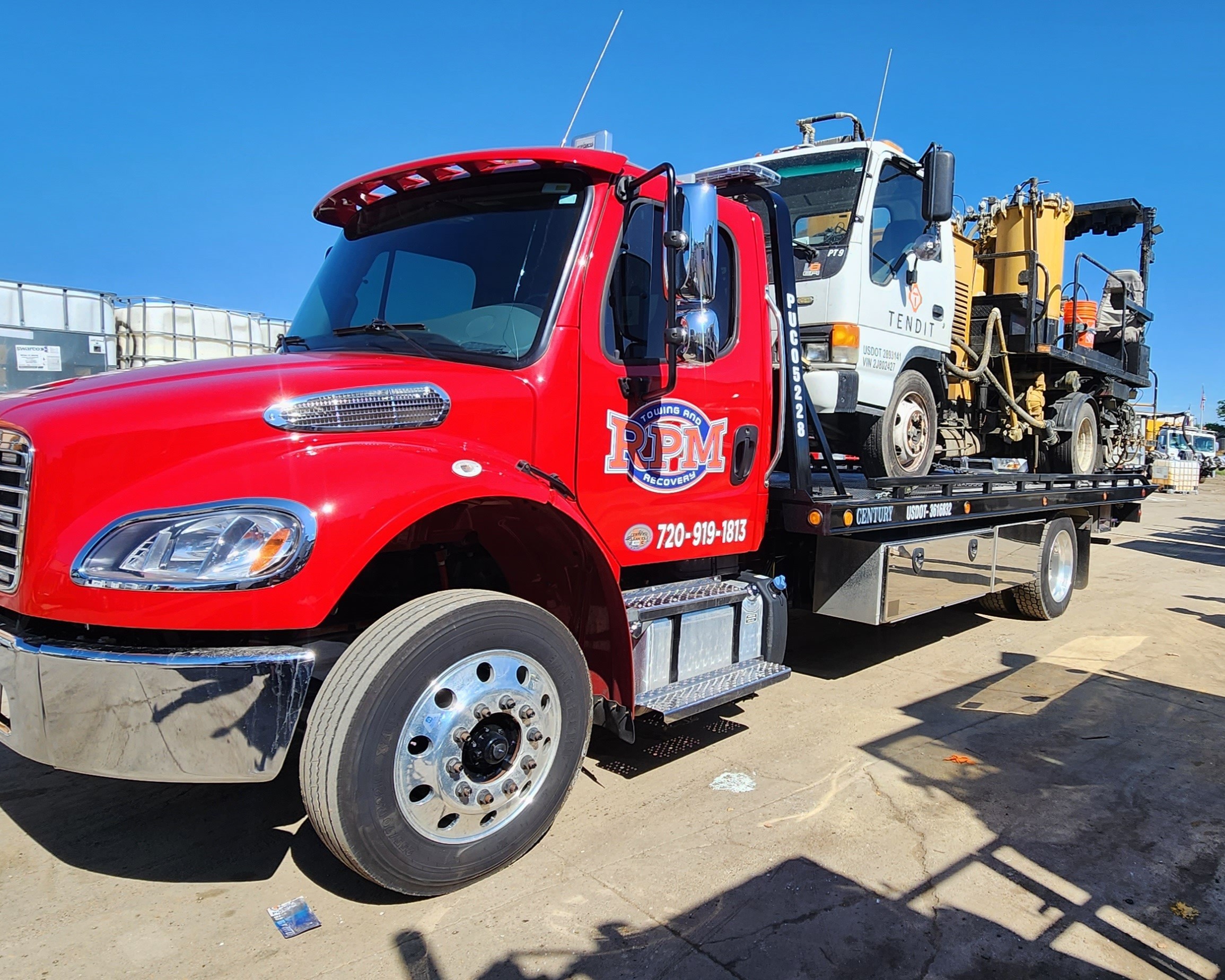 Prompt and Dependable Assistance
We offer quick and reliable towing and recovery services, ensuring you receive help when you need it most, whether it's a roadside breakdown or an emergency situation.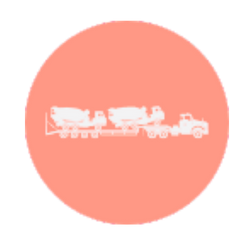 Versatile Solutions
With a range of towing options, including heavy-duty towing, motorcycle towing, and more, we are equipped to handle various vehicle types and sizes, providing comprehensive solutions for diverse needs.
Skilled Team and Modern Equipment
Our experienced team of professionals, paired with state-of-the-art equipment, guarantees your vehicle is handled with care and efficiency, giving you peace of mind during challenging situations.
Distinguishing itself from light-duty towing, and heavy-duty towing necessitates specific equipment and training to effectively manage the size and weight of the vehicles involved. RPM Parker Towing & Recovery is a vital source for a variety of essential heavy-duty towing services in Parker.
In instances of accidents, the deployment of a heavy-duty tow truck is frequently mandatory to securely transport vehicles engaged in substantial collisions. Breakdowns that prove insurmountable on-site might similarly call for the intervention of a heavy-duty tow truck, contingent on the magnitude of the issue.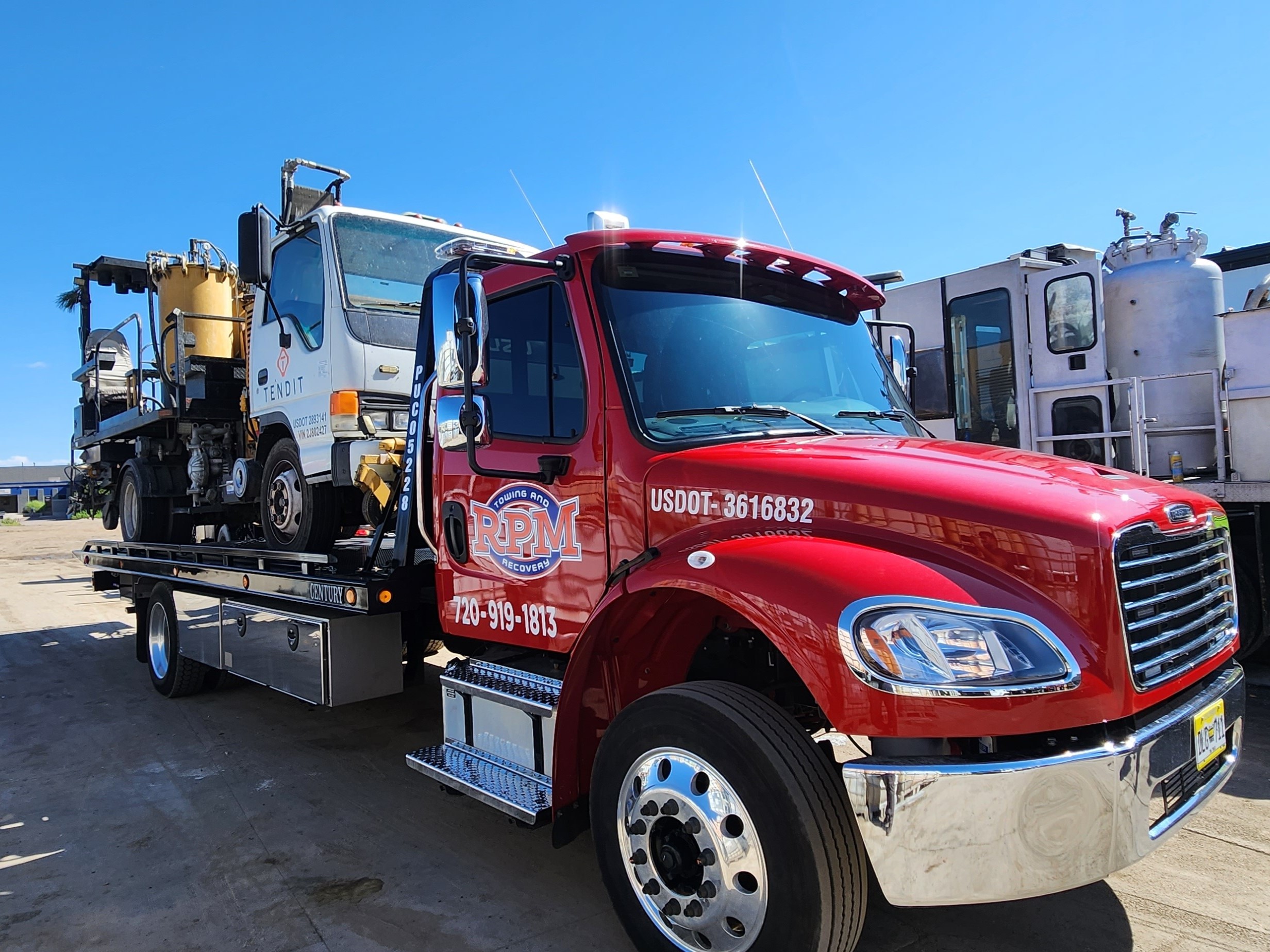 Vehicles surpassing standard weight parameters necessitate the expertise of a heavy-duty towing enterprise adept at handling their heft. Moreover, specialized vehicles that surpass the capabilities of regular tow trucks require the services of a heavy-duty towing entity to accommodate their dimensions and distinct requisites.
Our collection of heavy-duty tow trucks is purpose-built for managing the towing of construction equipment and commercial vehicles, underscoring their robust proportions and capabilities. At RPM Parker Towing & Recovery, we take immense pride in maintaining these heavy-duty tow trucks, optimally suited to cater to all your towing demands.
Parker Integrated Towing
Masterful in the art of towing, RPM Parker Towing & Recovery possesses adeptness in handling an extensive assortment of commercial vehicles, encompassing buses, construction machinery, semi-trucks, and trailers. Our fleet of heavy-duty tow trucks stands primed, outfitted to effortlessly tackle every towing endeavor, irrespective of its dimensions or intricacy. Armed with both expertise and state-of-the-art gear, we ensure that each task is executed with meticulous precision and an unwavering display of professionalism.
When it comes to catering to your commercial vehicle towing requisites, look no further than RPM Parker Towing & Recovery – a name synonymous with trustworthiness. No matter the magnitude of the assignment, we stand equipped to manage it with utmost efficiency. Reach out to us today to address all your towing needs.
Recreational Vehicle Towing
RPM Parker Towing & Recovery specializes in providing all-encompassing and adept services for towing motorhomes, addressing your full spectrum of RV towing requirements. Whether it's the transport of motorhomes, urgent motorhome towing situations, or the relocation of these vehicles, our team of seasoned professionals is completely outfitted to manage every facet. Placing a substantial focus on both safety and effectiveness, we dispense trustworthy and polished services for motorhome towing, guaranteeing the dependable conveyance of your recreational vehicle. You can rest assured in entrusting our team with all your motorhome towing and RV towing necessities.
Emergency Heavy-Duty Towing
There are moments when accidents catch us off guard. Should you find yourself in such an unforeseen scenario requiring your vehicle to be towed, count on us for assistance. No matter if it's a truck, bus, or any other sizable vehicle, we're at your service to tow it to the nearest service center or body shop. Understanding the overwhelming stress that accompanies accidents, our role is to manage the towing procedure on your behalf.
Furthermore, we extend immediate roadside aid. Whether you're stranded due to an empty tank or a flat tire, you only need to reach out to us, and we'll swiftly come to your aid. Our solutions encompass delivering fuel or swiftly changing your tire on the spot.
Feel free to initiate contact with us today to delve into the depth of our heavy-duty towing services. Our assistance is accessible around the clock, 24/7, underscoring our perpetual readiness to provide support.
Call RPM Parker Towing & Recovery at (720) 821-5627.
Satisfaction Guaranteed!
RPM Parker Towing & Recovery stands as a reliable and responsive partner in times of vehicular distress. Our dedicated team, equipped with state-of-the-art equipment, ensures a swift and professional response to any roadside situation, providing not only towing but also recovery and assistance. Committed to customer satisfaction and safety, RPM Parker Towing & Recovery is a trusted name that ensures your journey continues smoothly, no matter the circumstances.
I was in a tough spot when my car broke down on the highway, but RPM Parker Towing & Recovery came to the rescue. Their quick response and professional service were a lifesaver. The driver was friendly and handled my car with care. I'll definitely call them again if I ever need assistance.
RPM Parker Towing & Recovery provided excellent service when my truck got stuck in a ditch. The team arrived promptly and used their equipment skillfully to get my truck back on the road. Their efficiency and professionalism impressed me, and I highly recommend their towing services.
I had a great experience with RPM Parker Towing & Recovery. My car's battery died unexpectedly, and they arrived within the estimated time, jump-started my car, and got me back on track. The technician was also courteous and knowledgeable. Highly recommended!