Columbine Towing & Recovery
Prompt and Dependable Assistance
We offer quick and reliable towing and recovery services, ensuring you receive help when you need it most, whether it's a roadside breakdown or an emergency situation.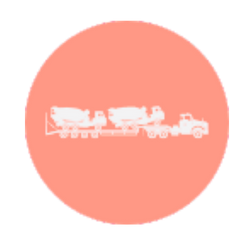 Versatile Solutions
With a range of towing options, including heavy-duty towing, motorcycle towing, and more, we are equipped to handle various vehicle types and sizes, providing comprehensive solutions for diverse needs.
Skilled Team and Modern Equipment
Our experienced team of professionals, paired with state-of-the-art equipment, guarantees your vehicle is handled with care and efficiency, giving you peace of mind during challenging situations.
Amidst the stunning landscapes of Colorado lies Columbine, a community that seamlessly blends the charms of urban living with the serenity of nature. Embraced by the grandeur of the Rocky Mountains and adorned with a close-knit neighborhood vibe, Columbine stands as a testament to the harmonious coexistence of modernity and the great outdoors.
Yet, life's journey is an ever-shifting tapestry, woven with moments of triumph and unexpected trials. Even within the enchanting enclave of Columbine, residents occasionally encounter the challenges that accompany vehicle breakdowns or accidents. These are the days when uncertainty blankets the road ahead, and the presence of a reliable partner becomes vital to steer them back onto smoother paths.
Welcome RPM Parker Towing & Recovery, your unwavering companion in moments of vehicular distress. Our mission centers on dependability, recognizing that life's twists can leave you stranded and disheartened. We're committed to being the light of reassurance, not only restoring your vehicle's functionality but also rekindling your peace of mind.
A Columbine Towing Company
Our extensive range of towing services caters to a diverse array of vehicles and equipment. Whether it's your everyday car, a robust pickup truck, a boat trailer that holds the promise of aquatic escapades, or even robust machinery driving industrial progress, we possess the expertise to manage them all. Our fleet of specialized tow trucks, guided by skilled professionals, ensures your vehicle receives the utmost care and precision.
For routine towing needs, our basic hook-and-chain towing service stands ready with a swift and effective solution. Recognizing the urgency of the situation, we're dedicated to providing timely assistance that alleviates your stress. However, there are instances when circumstances demand more than the ordinary, and our heavy-duty towing service takes the stage. From transporting substantial construction equipment to handling significant loads, our heavy-duty towing service is designed to meet the diverse demands of Columbine.
A Tow For Every Sitch
At RPM Parker Towing & Recovery, we transcend the role of a mere service provider; we're your companions on life's unpredictable journey. We understand the frustration that accompanies vehicle breakdowns, and we aim to ease that distress through reliable, efficient, and courteous towing services. Columbine's spirit of community and unity fuels our commitment to bolster its collective strength by offering unwavering support.
Against the backdrop of Columbine's captivating beauty and close bonds, RPM Parker Towing & Recovery emerges as a symbol of resilience and aid. Our profound understanding of the challenges faced by residents fuels our dedication to delivering top-tier towing services in Columbine. Whether it's the common obstacles or extraordinary hurdles, our adaptable towing solutions are crafted to help you conquer them all.
As you navigate life's intricate pathways, remember that RPM Parker Towing & Recovery is your steadfast ally, poised to stand with you through every twist and turn. When vehicular challenges arise, take comfort in the knowledge that our team is here not only to address the issue but also to restore your faith in the journey ahead. Your Columbine experience deserves the pinnacle of care, and that's precisely what we provide: unswerving commitment and dependable solutions for the road ahead.
Contact RPM Parker Towing & Recovery at (720) 821-5627.
Satisfaction Guaranteed!
RPM Parker Towing & Recovery stands as a reliable and responsive partner in times of vehicular distress. Our dedicated team, equipped with state-of-the-art equipment, ensures a swift and professional response to any roadside situation, providing not only towing but also recovery and assistance. Committed to customer satisfaction and safety, RPM Parker Towing & Recovery is a trusted name that ensures your journey continues smoothly, no matter the circumstances.
I was in a tough spot when my car broke down on the highway, but RPM Parker Towing & Recovery came to the rescue. Their quick response and professional service were a lifesaver. The driver was friendly and handled my car with care. I'll definitely call them again if I ever need assistance.
RPM Parker Towing & Recovery provided excellent service when my truck got stuck in a ditch. The team arrived promptly and used their equipment skillfully to get my truck back on the road. Their efficiency and professionalism impressed me, and I highly recommend their towing services.
I had a great experience with RPM Parker Towing & Recovery. My car's battery died unexpectedly, and they arrived within the estimated time, jump-started my car, and got me back on track. The technician was also courteous and knowledgeable. Highly recommended!