Greenwood Village Towing & Recovery
Prompt and Dependable Assistance
We offer quick and reliable towing and recovery services, ensuring you receive help when you need it most, whether it's a roadside breakdown or an emergency situation.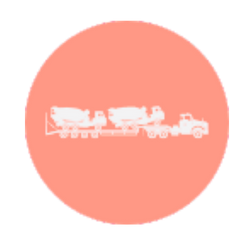 Versatile Solutions
With a range of towing options, including heavy-duty towing, motorcycle towing, and more, we are equipped to handle various vehicle types and sizes, providing comprehensive solutions for diverse needs.
Skilled Team and Modern Equipment
Our experienced team of professionals, paired with state-of-the-art equipment, guarantees your vehicle is handled with care and efficiency, giving you peace of mind during challenging situations.
Nestled within the pretty landscapes of Colorado, Greenwood Village stands as a beacon of sophisticated suburban living. With its upscale neighborhoods, thriving business community, and proximity to natural beauty, this town captures the essence of balanced living. Amidst the allure of Greenwood Village, a name synonymous with trust and efficiency emerges: RPM Parker Towing & Recovery. For top-tier towing services in Greenwood Village that combine expertise with affordability, residents need look no further.
At RPM Parker Towing & Recovery, we understand that vehicular mishaps can catch you off guard, disrupting your plans and leaving you in a state of uncertainty. That's where our services come into play. Armed with a fleet of cutting-edge tow trucks and a dedication to rapid response times, we're your steadfast partners in navigating through unexpected vehicular challenges. Whether you encounter a flat tire, engine troubles, or a roadside collision, our skilled technicians possess the expertise to handle a wide spectrum of situations.
In Greenwood Village, trustworthiness is of paramount importance, and our team at RPM Parker Towing & Recovery embodies that trust through unwavering professionalism. We recognize that entrusting your vehicle to a towing service requires confidence in their capabilities. Our staff comprises seasoned experts who not only possess the technical prowess to efficiently address your towing needs but also approach each situation with professionalism and respect. Your vehicle is treated with the utmost care and precision throughout the entire towing process.
When things go awry on the road, the last thing you need is a hefty bill compounding your worries. At RPM Parker Towing & Recovery, affordability is a foundational principle. We firmly believe that quality towing should be accessible to all Greenwood Village residents without straining their wallets. Our transparent pricing ensures that you won't encounter any hidden fees, and our commitment to competitive rates means you can rely on our services without compromising your budget.
However, our commitment to Greenwood Village extends beyond mere towing expertise. We take pride in being an integral part of the local community and understanding the importance of lending a helping hand to our neighbors in times of need. Beyond towing, we're here to assist with lockouts, jumpstarts, and flat tire changes, showcasing our dedication to being reliable allies ready to assist with a smile. Consider us your dependable partners who are always just a phone call away.
In Greenwood Village, reliability and trust form the bedrock of enduring relationships. As your local towing solution, RPM Parker Towing & Recovery embodies these values in every interaction. Our unwavering commitment to punctuality, professionalism, and wallet-friendly options reflects our belief that every Greenwood Village resident deserves first-rate towing services that never compromise on quality.
In summary, Greenwood Village, with its blend of sophistication and community spirit, deserves a towing service that aligns with its values. RPM Parker Towing & Recovery stands as your go-to source for dependable towing solutions that seamlessly merge expertise with affordability. When you choose us, you're not just choosing a towing service; you're choosing a partner that is dedicated to your satisfaction. Rely on us to be your support system in times of vehicular uncertainty, and experience the difference that professional towing can make.
Pick up the phone and call (720) 821-5627.
Satisfaction Guaranteed!
RPM Parker Towing & Recovery stands as a reliable and responsive partner in times of vehicular distress. Our dedicated team, equipped with state-of-the-art equipment, ensures a swift and professional response to any roadside situation, providing not only towing but also recovery and assistance. Committed to customer satisfaction and safety, RPM Parker Towing & Recovery is a trusted name that ensures your journey continues smoothly, no matter the circumstances.
I was in a tough spot when my car broke down on the highway, but RPM Parker Towing & Recovery came to the rescue. Their quick response and professional service were a lifesaver. The driver was friendly and handled my car with care. I'll definitely call them again if I ever need assistance.
RPM Parker Towing & Recovery provided excellent service when my truck got stuck in a ditch. The team arrived promptly and used their equipment skillfully to get my truck back on the road. Their efficiency and professionalism impressed me, and I highly recommend their towing services.
I had a great experience with RPM Parker Towing & Recovery. My car's battery died unexpectedly, and they arrived within the estimated time, jump-started my car, and got me back on track. The technician was also courteous and knowledgeable. Highly recommended!