Highlands Ranch Towing & Recovery
Prompt and Dependable Assistance
We offer quick and reliable towing and recovery services, ensuring you receive help when you need it most, whether it's a roadside breakdown or an emergency situation.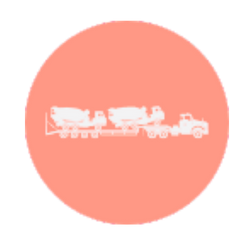 Versatile Solutions
With a range of towing options, including heavy-duty towing, motorcycle towing, and more, we are equipped to handle various vehicle types and sizes, providing comprehensive solutions for diverse needs.
Skilled Team and Modern Equipment
Our experienced team of professionals, paired with state-of-the-art equipment, guarantees your vehicle is handled with care and efficiency, giving you peace of mind during challenging situations.
Highlands Ranch, snuggled amid the captivating landscapes of Colorado, epitomizes the seamless fusion of urban living and natural beauty. Embraced by the majestic Rocky Mountains and infused with a vibrant neighborhood spirit, Highlands Ranch stands as a living testament to the harmonious coexistence of modernity and the great outdoors.
But not every day in Highlands Ranch mirrors a bed of roses. When car trouble pops up, certain days can get ugly indeed. Yes, even within the idyllic embrace of Highlands Ranch, residents encounter the occasional hurdles posed by vehicle breakdowns or accidents. These are the instances when uncertainty clouds the road ahead, and the presence of a reliable partner becomes indispensable to guide them through rough patches.
Enter RPM Parker Towing & Recovery, your steadfast companion during moments of vehicular distress. Our core principle is dependability, recognizing that life's unexpected turns can leave you stranded and disheartened. Our commitment is to serve as the beacon of assurance, not only restoring your vehicle's functionality but also rekindling your peace of mind.
Towing Services in Highlands Ranch
Our comprehensive range of towing services in Highlands Ranch caters to a diverse spectrum of vehicles and equipment. Whether it's your everyday car, a sturdy pickup truck, a boat trailer carrying memories of aquatic adventures, or even heavy machinery propelling industries forward, we have the expertise to manage them all. Our fleet of specialized tow trucks, operated by skilled professionals, ensures your vehicle is handled with utmost care and precision.
For routine towing needs, our basic hook-and-chain towing service is ready with a prompt and effective solution. Acknowledging the urgency of the situation, we're dedicated to providing timely assistance that eases your stress. Yet, there are moments when circumstances demand more than the ordinary, and that's where our heavy-duty towing service shines. From transporting substantial construction equipment to managing significant loads, our heavy-duty towing service is tailored to meet the diverse demands of Highlands Ranch.
Drivers—and Dispatchers—Who Care
At RPM Parker Towing & Recovery, we transcend the role of a mere service provider; we're your companions on life's unpredictable journey. We comprehend the frustration that accompanies vehicle breakdowns, and our goal is to alleviate that distress through reliable, efficient, and courteous towing services. Highlands Ranch's sense of community and unity drives us to contribute to its collective strength by offering steadfast support.
Against the backdrop of Highlands Ranch's breathtaking beauty and close bonds, RPM Parker Towing & Recovery emerges as a symbol of resilience and aid. Our profound understanding of the challenges faced by Highlands Ranch's residents fuels our dedication to delivering top-tier towing services. Whether it's the common roadblocks or extraordinary challenges, our adaptable towing solutions are crafted to help you overcome them all. We also offer other services, including jumpstarts and lockouts.
As you navigate the intricate pathways of life, remember that RPM Parker Towing & Recovery is your unwavering ally, standing with you through every twist and turn. When vehicular challenges arise, find solace in the knowledge that our team is here not only to address the issue but also to reignite your confidence in the journey ahead. Your Highlands Ranch experience deserves the utmost care, and that's precisely what we offer: steadfast commitment and dependable solutions for the road ahead.
Dial (720) 821-5627.
Satisfaction Guaranteed!
RPM Parker Towing & Recovery stands as a reliable and responsive partner in times of vehicular distress. Our dedicated team, equipped with state-of-the-art equipment, ensures a swift and professional response to any roadside situation, providing not only towing but also recovery and assistance. Committed to customer satisfaction and safety, RPM Parker Towing & Recovery is a trusted name that ensures your journey continues smoothly, no matter the circumstances.
I was in a tough spot when my car broke down on the highway, but RPM Parker Towing & Recovery came to the rescue. Their quick response and professional service were a lifesaver. The driver was friendly and handled my car with care. I'll definitely call them again if I ever need assistance.
RPM Parker Towing & Recovery provided excellent service when my truck got stuck in a ditch. The team arrived promptly and used their equipment skillfully to get my truck back on the road. Their efficiency and professionalism impressed me, and I highly recommend their towing services.
I had a great experience with RPM Parker Towing & Recovery. My car's battery died unexpectedly, and they arrived within the estimated time, jump-started my car, and got me back on track. The technician was also courteous and knowledgeable. Highly recommended!