Prompt and Dependable Assistance
We offer quick and reliable towing and recovery services, ensuring you receive help when you need it most, whether it's a roadside breakdown or an emergency situation.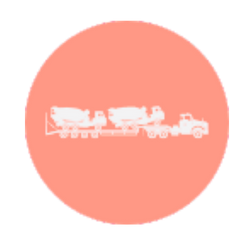 Versatile Solutions
With a range of towing options, including heavy-duty towing, motorcycle towing, and more, we are equipped to handle various vehicle types and sizes, providing comprehensive solutions for diverse needs.
Skilled Team and Modern Equipment
Our experienced team of professionals, paired with state-of-the-art equipment, guarantees your vehicle is handled with care and efficiency, giving you peace of mind during challenging situations.
RPM Parker Towing & Recovery holds a profound appreciation for the significance of motorcycles to the inhabitants of Douglas County. It is due to this very understanding that we are unswervingly committed to rendering steadfast flatbed towing services, meticulously customized for motorcycles spanning a diversity of makes and models. Our team boasts extensive proficiency in delivering specialized care and attentiveness, ensuring the secure and cautious conveyance of your prized motorcycle.
Our flatbed trucks are thoughtfully engineered to extend a stress-free and impervious mode of transportation for motorcycles. Outfitted with hydraulic ramps, we ensure the effortless loading and unloading of your motorcycle. Our vigilance extends to ensuring the utmost safeguarding throughout the journey, taking into consideration both the emotional and financial value it embodies. You can repose complete faith in our capability to deliver your motorcycle with absolute safety and security to its intended destination.
Motorcycling in Colorado
Motorcycling in Colorado offers fantastic routes like Trail Ridge Road, Pawnee Pioneer Trails, and Independence Pass. These cool places to ride can be truly enjoyable, as long as your bike doesn't break down and leave you a mile high from any kind of help.
At RPM Parker Towing & Recovery, our unparalleled prowess in motorcycle towing stands as a point of pride, encompassing bikes of all dimensions. We meticulously employ loading techniques onto our flatbed trailers, incorporating the requisite straps to guarantee damage-free conveyance. Moreover, our team possesses a wealth of experience in adeptly managing an array of heavy-duty vehicles, spanning cars, trucks, buses, and trailers.
For expedient and steadfast motorcycle towing solutions in Parker, you can confidently rely on us to provide the aid you require. Our team is fully outfitted to address all your transportation requirements, spanning vehicles like cars, trucks, and trailers. We take immense satisfaction in bestowing exceptional customer service, assuring your contentment on every occasion. Feel free to connect with us today, and partake in our congenial and trustworthy support firsthand.
Towing A Motorcycle in Parker
In the realm of conveying your incapacitated motorcycle, be at ease knowing that we treat it with unwavering caution on every occasion. Prioritizing efficiency, we ensure that protracted waiting periods are not part of the equation. Our dependable and streamlined service guarantees the swift towing of your motorcycle to a protected endpoint, affording you a sense of tranquility throughout the entire journey.
Some rules we follow are:
Each bike is secured with a minimum of four straps.

Our goal is to always secure the bike below its suspension.

We avoid using open-hook straps.

We are careful not to put pressure on spokes, hoses, cables, or wires.

A lot of our drivers are also riders
If you find yourself contending with tire dilemmas, engine predicaments, troubles with the chain or shaft drive, or issues involving your brakes, our dependable tow truck service is readily available to adeptly aid you in regaining your place on the road. We are wholly committed to delivering peerless customer service, guaranteeing a biking encounter that is not only smooth but also devoid of hassles.
Contact RPM Parker Towing & Recovery at (720) 821-5627.
Satisfaction Guaranteed!
RPM Parker Towing & Recovery stands as a reliable and responsive partner in times of vehicular distress. Our dedicated team, equipped with state-of-the-art equipment, ensures a swift and professional response to any roadside situation, providing not only towing but also recovery and assistance. Committed to customer satisfaction and safety, RPM Parker Towing & Recovery is a trusted name that ensures your journey continues smoothly, no matter the circumstances.
I was in a tough spot when my car broke down on the highway, but RPM Parker Towing & Recovery came to the rescue. Their quick response and professional service were a lifesaver. The driver was friendly and handled my car with care. I'll definitely call them again if I ever need assistance.
RPM Parker Towing & Recovery provided excellent service when my truck got stuck in a ditch. The team arrived promptly and used their equipment skillfully to get my truck back on the road. Their efficiency and professionalism impressed me, and I highly recommend their towing services.
I had a great experience with RPM Parker Towing & Recovery. My car's battery died unexpectedly, and they arrived within the estimated time, jump-started my car, and got me back on track. The technician was also courteous and knowledgeable. Highly recommended!