Prompt and Dependable Assistance
We offer quick and reliable towing and recovery services, ensuring you receive help when you need it most, whether it's a roadside breakdown or an emergency situation.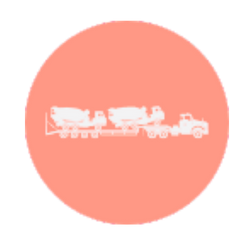 Versatile Solutions
With a range of towing options, including heavy-duty towing, motorcycle towing, and more, we are equipped to handle various vehicle types and sizes, providing comprehensive solutions for diverse needs.
Skilled Team and Modern Equipment
Our experienced team of professionals, paired with state-of-the-art equipment, guarantees your vehicle is handled with care and efficiency, giving you peace of mind during challenging situations.
Discover the ease and dependability offered by RPM Parker Towing & Recovery's rapid lockout service in Parker. Our team of highly proficient drivers boasts a proven history of effectively unlocking automobiles spanning various makes and models. Bid farewell to the exasperation of being locked out of your vehicle and promptly get in touch with us for timely aid.
We prioritize your vehicle's security, employing meticulous techniques and cutting-edge equipment to guarantee a damage-free process of unlocking. Our amiable drivers specialize in delivering efficient and seamless resolutions for car lockouts, leveraging their expertise to promptly reinstate your access.
Should you encounter a car lockout scenario, rely on RPM Parker Towing & Recovery to extend the essential support you necessitate. Our adept drivers will promptly and securely unlock your automobile, strictly adhering to mandated protocols for confirming ownership, which may encompass scrutinizing your registration or identification credentials. Our primary objective revolves around delivering unparalleled service coupled with maximum convenience, ensuring your encounter remains entirely hassle-free.
A Rare Bird, But Not Extinct
Despite the advancements made in key fobs and technology for recognizing owners, occurrences of car lockouts can still catch you off guard, leading to annoyance and disrupting your day unexpectedly.
When confronted with a car lockout scenario, you can depend on the prompt and effective aid offered by RPM Parker Towing & Recovery. Our team of adept drivers is outfitted with the essential equipment for unlocking vehicles of all makes and models, ensuring a swift resolution that permits you to swiftly resume your daily undertakings, devoid of unwarranted delays.
Simply make contact with us, and our seasoned drivers will promptly respond, prepared to extend the requisite assistance amid this inconvenient predicament. Refrain from allowing a car lockout to throw your routine into disarray; permit us to aid you in swiftly getting back on course with the least amount of inconvenience.
No Long Waits
No matter your location within Douglas County, RPM Parker Towing & Recovery stands as the reliable choice for unforeseen and bothersome circumstances. We grasp the reality that car breakdowns can transpire at any instance, underscoring why our crew is wholly committed to furnishing swift and effective assistance to expedite your return to the road. Our ceaseless coverage spans the entire county, ensuring you experience tranquility, and being fully aware that we remain perpetually accessible to provide aid.
Here are just a few of the places we've been:
Castle Rock
Parker
Highlands Ranch
Lone Tree
Castle Pines
Larkspur
Sedalia
Franktown
Louviers
Roxborough Park
RPM Parker Towing & Recovery is committed to alleviating the tension associated with vehicle-related occurrences. Our assembly of immensely proficient drivers excels in administering an array of roadside support provisions, encompassing fuel delivery, jumpstart services, and remedying lockouts. Our objective revolves around furnishing an effortless encounter that diminishes inconvenience while elevating your sense of serenity.
Avoid Getting Locked Out
While lockouts can be frustrating and inconvenient, taking preventative measures can help you avoid finding yourself in such a predicament. Here are some tips to prevent lockouts:
Before leaving your vehicle, STOP and ask: Do I have my keys with me?
Fasten your keys to your belt loop or one of those titanium steel alloy clips
If your vehicle lacks a keyless entry system, maybe it's time to invest
Make sure your key fob battery is healthy, wealthy, and wise (well, the first one anyway)
Rely upon RPM Parker Towing & Recovery for any of your roadside crises, regardless of your location. We fully grasp the immediacy tied to such circumstances, which is precisely why we emphasize swift response durations and uphold continuous, round-the-clock operations. Be it a vehicle malfunction within the confines of Parker or outside its limits, rest assured in our proficiency to offer efficient repairs and aid.
Contact RPM Parker Towing & Recovery at (720) 821-5627.
Satisfaction Guaranteed!
RPM Parker Towing & Recovery stands as a reliable and responsive partner in times of vehicular distress. Our dedicated team, equipped with state-of-the-art equipment, ensures a swift and professional response to any roadside situation, providing not only towing but also recovery and assistance. Committed to customer satisfaction and safety, RPM Parker Towing & Recovery is a trusted name that ensures your journey continues smoothly, no matter the circumstances.
I was in a tough spot when my car broke down on the highway, but RPM Parker Towing & Recovery came to the rescue. Their quick response and professional service were a lifesaver. The driver was friendly and handled my car with care. I'll definitely call them again if I ever need assistance.
RPM Parker Towing & Recovery provided excellent service when my truck got stuck in a ditch. The team arrived promptly and used their equipment skillfully to get my truck back on the road. Their efficiency and professionalism impressed me, and I highly recommend their towing services.
I had a great experience with RPM Parker Towing & Recovery. My car's battery died unexpectedly, and they arrived within the estimated time, jump-started my car, and got me back on track. The technician was also courteous and knowledgeable. Highly recommended!